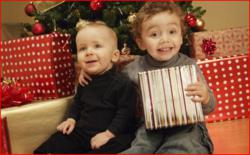 We were so touched by this intelligent adaptation of news feed technology that decided to join the MCSC and do what we could to raise money for their project over the holidays.
Toronto, Ontario (PRWEB) December 14, 2012
To help the Missing Children Society of Canada with their goals, Wisdek, a leading online marketing agency, will be donating $50.00 for every new campaign activation starting December 1, 2012 through December 31, 2012. Together, the two best-in-search agencies will team up to re-unite families for the holidays and throughout the year.
Last year alone, there were 46,718 reports of missing children in Canada as recorded by the RCMP. The breakdown of the reported cases of missing children in 2011 are 25 by Strangers, 145 by Parents, 33,259 by Runaways, and 13,289 considered to be 'other'. Currently MCSC receives 2-3 calls per day or approximately 800 calls per year from searching families wanting to register new files for their missing children.
The numbers are staggering, but there is hope.
The Missing Children Society of Canada has been actively reuniting families since 1986. Their activity involves close work with municipal and federal police agencies both nationally and internationally while conducting front line, hands-on investigation and search activities.
Today's statistics show that MCSC successfully reunites an average 3 families per week. This December, Wisdek will strive to drastically increase this number and will invite other local companies to follow suit.
As a service Wisdek has always excelled at connecting consumers with business using Google Search as an advertising platform. This holiday season, they want to do more.
"This all starts with awareness. Entire families are impacted by these tragedies." says Vadim Kirichenko, Vice President of Operations at Wisdek.
"Gaining awareness requires networking, administration, technology, family support systems, media connections, and much much more. Members of the MCSC are passionate. It is up to us to provide the means to allow them to perform this invaluable contribution to society, and to reconnect families." adds Eran Hurvitz, Vice President of Sales at Wisdek.
Wisdek is a leader in the online advertising industry, but at it's core it is also comprised of fathers, mothers, sons and daughters. The initiatives of the MCSC are tremendously valuable, and Wisdek deeply connects with the efforts of this organization on a personal level.
Regardless of religion and social background, the holidays are a time for celebration. Family is a central component around the festivities, and we urge you to consider all of the missing children and the incredible amount of resources required to facilitate reunions.
An internal Wisdek review finds that the company has substantially gained both physically (new staff, new locations, and new services) and fiscally over the last 5 years and wants to give back. Rather than re-distribute profits internally, Wisdek wants to send a clear message about corporate social responsibility.
On December 11th, 2012 Wisdek released this statement;
"This December, remember what really matters.
Your customers need you, and these children need their families.
Together we can make a difference."
This is a timely demonstration of how corporate responsibility combined with industry expertise and passion can result in great things.
To learn more about Wisdek's contribution this December please visit http://www.wisdekhelpingsearch.com for details and a watch this video about how social media is helping find lost children.
About Wisdek:
Wisdek is a Canadian based, privately held online marketing agency. The firm opened their doors in 1998, offering design and marketing services. Today their client list exceeds 10,000 across many countries and industries. They have recently been deemed a winner of the Google Engage All Star Competition for their work.
The corporation also strives to actively provide businesses with everything they need to become successful online marketers. Business owners with no internet visibility, social media marketing program or search engine presence are rapidly losing business to their competitors. With Wisdek's leading Search Engine Optimization, Social Media Marketing, Content Writing, Link Building, ReMarketing and Web Development services, webmasters and business owners alike are able to stay one step ahead of their competition and bring home the bacon.