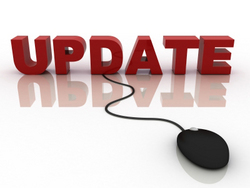 Austin, TX (Vocus) September 1, 2010
Internet fax review and comparison site FaxCompare.com has launched a new Vendor Updates section on its review pages for top Internet fax services. The Vendor Updates are meant to supplement fax reviews on the website with information on recent services changes, updates and news about each fax company.
Internet fax brand MyFax, for example, recently expanded fax coverage in the UK and Canada and was recently named "Product of the Year" by Internet Telephony Magazine. Another Internet fax brand, eFax, has expanded to 48 countries and 4,158 cities and now offers unlimited fax storage for all paid accounts. These updates now appear in a list under FaxCompare.com's reviews of MyFax and eFax, respectively.
About FaxCompare.com
FaxCompare.com offers a helpful FAQ section that helps people overcome common faxing issues and become more effective, informed internet fax users. Common fax issues include how to send a fax to email, porting numbers, faxing electronic signatures, setting up your internet fax account, and adding new users, among others.
FaxCompare.com features reviews and comparison data of the top email fax services on the market from brands such as MyFax, RingCentral and Nextiva. In addition to reviews, FaxCompare.com offers Email Fax Buying Tips as well as a Market Standard to follow when selecting a reliable Internet fax service. Visitors to the site are able to compare services on price, features and extra options. Once they've selected the fax service that meets their needs, they can sign up for a free trial or paying account through FaxCompare.com.
About Online Fax Services
Online fax services bridge the gap between the older fax technology, which is well established in today's business environment, and email transmission of documents. In the simplest terms, when you sign up with an online fax service, you will be assigned a dedicated fax phone number that will convert incoming faxes to email attachments that are automatically sent to your email address. The majority of these services also allow you to send attachments (like Word documents, PDF's, or pictures) to physical fax numbers that are received just as if you had sent them using a standard fax machine.
For more information on web fax comparison and reviews, please visit http://www.faxcompare.com.
###