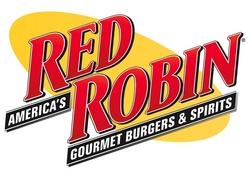 Next Gourmet Burger Kids' Recipe Contest
GREENWOOD VILLAGE, Colo. (PRWEB) May 28, 2008
"As kids' Internet use continues to increase, so do parents' concerns about Internet safety. Cyberbullying, social networking and online gaming have created new risks for today's kids, making it important for parents and guardians to find a way to talk about Internet safety as a family," said Robbie Callaway, co-founder of NCMEC. "Cooking offers an excellent opportunity for families to spend time together doing something fun, while also talking about this important issue."
According to NCMEC's latest online victimization research, approximately one in seven of the youth online, ages 10 to 17-years-old, has received a sexual solicitation on the Internet. As summer is the time when kids nationwide typically spend more time surfing the Internet, learning now how to successfully approach the topic of online safety can help families protect their kids and keep them safer. Examples of NCMEC's Internet safety tips found in Red Robin's "Next Gourmet Burger Kids' Recipe Contest" Cookbook include:
Keep the computer in a common room, and away from places like a bedroom or basement. Go on the Internet with your kids and let them show you what they like to do online. Know who your children are talking to online and set rules for social networking, instant messaging, email and Webcams. Set time limits for computer use and make sure your children have interests other than the Internet. The cookbook also includes more than 50 kid-invented gourmet burger recipes submitted in Red Robin's second annual "The Next Gourmet Burger Kids' Recipe Contest," and also includes celebrity recipes from AnnaSophia Robb, the 14-year-old star of "Because of Winn-Dixie" and "Bridge to Terabithia," and Chef CJ Jacobson from Bravo's "Top Chef 3: Miami." Twelve-year-old San Diego, Calif., resident Joey Yarwick was the grand prize winner of the contest with his "Au Brie Burger a la Francais," which was selected from more than 10,000 gourmet burger recipes Red Robin received from kids ages six to 12. Yarwick's winning burger is made with ground sirloin, brie cheese, au gratin potatoes, butter, cream, fresh rosemary, salt and pepper.
"We are honored to support the National Center for Missing & Exploited Children through the sale of our second annual 'The Next Gourmet Burger Kids' Recipe Contest' Cookbook because of the tremendous work NCMEC does to support kids and families," said Eric Houseman, Red Robin president and chief operating officer. "It's gratifying to share our passion for gourmet burgers in a way that also helps families talk about such an important issue like Internet safety."
Each gourmet burger recipe included in the cookbook was selected because of its inventive combination of gourmet ingredients and fun flavors. Peaches, artichokes, honey, pesto and chow mein noodles are just a few popular gourmet burger toppings suggested by kids that can be found in the cookbook.
For more information about Red Robin and its "The Next Gourmet Burger Kids' Recipe Contest" Cookbook, please visit http://www.redrobin.com or http://newsinfusion.com/video_details.php?videoId=180. To learn more about NCMEC and their Internet safety resources, visit http://www.missingkids.com or http://www.NetSmartz.org.
About Red Robin Gourmet Burgers, Inc. (NASDAQ: RRGB)
Red Robin Gourmet Burgers, Inc. (http://www.redrobin.com), a casual dining restaurant chain founded in 1969 that operates through its wholly-owned subsidiary, Red Robin International, Inc., serves up wholesome, fun, feel-good experiences in a kid- and family-friendly environment. Red Robin® restaurants are famous for serving more than two dozen insanely delicious, high-quality gourmet burgers in a variety of recipes with Bottomless Steak Fries®, as well as salads, soups, appetizers, entrees, desserts, and signature Mad Mixology® Beverages. There are more than 390 Red Robin® restaurants located across the United States and Canada, including corporate-owned locations and those operating under franchise agreements.
About the National Center for Missing & Exploited Children® (NCMEC)
The National Center for Missing & Exploited Children is a 501(c)(3) nonprofit organization. Since it was established by Congress in 1984, the organization has operated the toll-free 24-hour national missing children's hotline which has handled more than 2.2 million calls. It has assisted law enforcement in the recovery of more than 126,000 children. The organization's CyberTipline has handled more than 588,000 reports of child sexual exploitation and its Child Victim Identification Program has reviewed and analyzed more than 13,902,500 child pornography images and videos. The organization works in cooperation with the U.S. Department of Justice's office of Juvenile Justice and Delinquency Prevention. To learn more about NCMEC, call its toll-free, 24-hour hotline at 1-800-THE-LOST or visit its web site at http://www.missingkids.com
*From May 13 to August 10, 2008, or while supplies last, a minimum of $3 from the sale of each cookbook will go to support the National Center for Missing & Exploited Children®.
MULTIMEDIA GALLERY http://www.businesswire.com/cgi-bin/mmg.cgi?eid=5694804