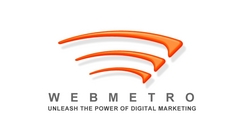 On behalf of All-Travel, I want to express our deep appreciation for all the hard work and professionalism that WebMetro continually exhibits in marketing our websites. It could not be done without the WebMetro team
San Dimas, CA (PRWEB) September 8, 2008
All-Travel, a premier travel agency and 10 year client of cutting-edge interactive agency WebMetro, recently won the Best Website title at Travel Age West's annual Trendsetters Awards and the Silver Magellan Award in Web Marketing/Advertising from Travel Weekly.
For over a decade, All-Travel has leveraged the talent of its Internet marketing partner and agency WebMetro to exceed all of its interactive marketing goals. Recently, WebMetro helped to redesign and develop an award-winning website alongside the customary charge of constantly creating and executing winning online advertising strategies.
"The WebMetro team has continued to impress us with their dedication to superior results, their expertise in Internet marketing, and their constant focus on client delight," commented David Van Ness, Vice President of Marketing at All-Travel. As part of the approach driving All-Travel's Internet marketing success, WebMetro has dedicated the smart use of resources for beating competitive giants in the travel industry, testing new methods relentlessly, implementing best practices, and remaining fully accountable for the results delivered.
Over 90 percent of All-Travel's new business stems from online customers, a direct result from the powerful collaboration between WebMetro and All-Travel. "WebMetro is thrilled to be a part of All-Travel's ongoing success. We have embraced Internet marketing opportunities leading to our client's outstanding awards and accomplishments," remarked Michael Behrens, Vice President of e-Marketing at WebMetro.
In addition to the travel company's most recent accolades, WebMetro has helped All-Travel win the Best Online Marketing Strategy Award twice in previous years from Travel Age West. "On behalf of All-Travel, I want to express our deep appreciation for all the hard work and professionalism that WebMetro continually exhibits in marketing our websites. It could not be done without the WebMetro team," added Van Ness.
About All-Travel:
Founded in 1984, All-Travel has provided expert advice in leisure and business travel planning with friendly and highly personalized service. All-Travel employs nearly 40 travel consultants with annual sales exceeding $35 million dollars. A proud member of Signature Travel Network, America's oldest retail travel cooperative, All-Travel brings travelers the most competitive prices and value-added specials on land and cruise vacations.
About WebMetro:
Since 1995, WebMetro has delivered powerful Internet marketing services to help online advertisers maximize ROI and profitably gain market share. Headquartered in Los Angeles, WebMetro is one of only four agencies in the Southern California area named a Top Interactive Agency by BtoB magazine, a premiere marketing authority. WebMetro has also been honored as one of America's Fastest Growing Private Companies by Inc. magazine. Internet marketing services include pay per click advertising, search engine optimization, Internet consulting, e-Commerce development, website design and development, online video marketing, and web analytics. WebMetro publishes a blog titled Digital Marketing Factor at http://www.WebMetro.com. For more information on how WebMetro helps online advertisers Unleash the Power of Digital Marketing, call (866) 922-4632 or send an email to info @ webmetro.com.
WebMetro
Lydia Chen Shah, 909.599.8885
info @ webmetro.com
All-Travel
David Van Ness, 310.312.3368
davidvn @ all-travel.com
###