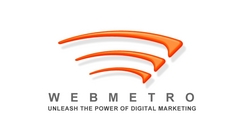 As competition intensifies, media selections become more fragmented, and Internet marketers try to navigate the online advertising maze beyond search engine marketing, content advertising shines as a powerful direct response opportunity. Google's content network alone generates 4.3 billion daily page views
San Dimas, CA (PRWEB) September 17, 2008
Leading interactive agency WebMetro has proven banner ads still work and should not be overlooked when it comes to creating a successful Internet marketing campaign. Leveraging content networks, WebMetro has helped Internet marketers find new, powerful, and effective methods to increase ROI by employing banner ads as part of a content advertising strategy.
"WebMetro cannot stop raving about the results our clients enjoy from content advertising -- including millions of impressions, increased sales, lower cost per acquisition, and tremendous reach. That's why we wrote our newest white paper about Harnessing the Power of Content Advertising," commented Michael Behrens, WebMetro Vice President of e-Marketing.
A sample of results from three of WebMetro's clients who have fully embraced content advertising, also known as contextual advertising, include: 50,000 leads in one month from over 1200 unique websites, a 15 percent increase in sales while simultaneously decreasing the cost per sale 13 percent, and a lower cost per acquisition (CPA) than search engine marketing.
"As competition intensifies, media selections become more fragmented, and Internet marketers try to navigate the online advertising maze beyond search engine marketing, content advertising shines as a powerful direct response opportunity. Google's content network alone generates 4.3 billion daily page views," added Behrens.
The newest WebMetro white paper gives Internet marketers the answers needed to understand the power of content advertising. What is content advertising? How does it work? How can content advertising improve the bottom line? Who has had success with content advertising?
Find out why WebMetro just can't get enough of this powerful direct response opportunity known as content advertising. Get your free copy of the white paper Harnessing the Power of Content Advertising at http://www.webmetro.com.
About WebMetro
Since 1995, WebMetro has delivered innovative Internet marketing solutions to help online advertisers maximize ROI and profitably gain market share. WebMetro has been named a Top Interactive Agency by BtoB magazine and has also been honored as one of America's Fastest Growing Private Companies by Inc. magazine. Internet marketing services include pay per click advertising, search engine optimization, Internet consulting, e-Commerce development, website design and development, online video marketing, and web analytics. WebMetro publishes a blog titled Digital Marketing Factor at http://www.webmetro.com/Blog/ with Internet marketing insight, advice, and musings. For more information on how WebMetro helps online advertisers Unleash the Power of Digital Marketing, call (866) 922-4632 or visit http://www.WebMetro.com.
Contact:
Lydia Chen Shah
909.599.8885
webmetro@webmetro.com
###