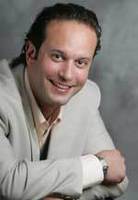 Managing a Business' Corporate Reputation
Boca Raton, FL (PRWEB) September 4, 2009
Jay Berkowitz, CEO of TenGoldenRules.com, a South Florida Internet marketing agency, has been asked to speak at the Ragan Reputation Management Conference. The event, "Managing a Business' Corporate Reputation" is set to take place on September 10, 2009 at the Aon Center.
Managing the online reputation of an individual or a company is a new requirement for business. The results that come up on Google and the other search engines can make or break a business. This reputation management conference will examine how to monitor what is being said online and how to positively influence results on the internet.
The South Florida Internet Marketing Agency CEO Jay Berkowitz will present:

New ways to use social media to help with reputation management
How to engage bloggers to talk about your brand
How to proactively manage your reputation on Google and the other search engines
How to monitor your online brand reputation using powerful new web tools
"This new presentation will explain how to monitor your online brand and how to proactively manage your personal brand or your company's reputation on the internet," explains Jay Berkowitz, CEO of South Florida internet marketing agency, Ten Golden Rules.
About Jay Berkowitz:
Jay Berkowitz has managed marketing departments for Fortune 500 brands: McDonald's Restaurants and Coca-Cola, and has managed online and offline programs for AT&T, Sprint, and leading health and fitness website eDiets.com. He is a dynamic search engine marketing services expert and displays leadership as a professional keynote public speaker. Several of his topics involve discussing the Internet and advertising trends.
Mr. Berkowitz is the Founder and CEO of Ten Golden Rules, a strategic Internet marketing agency in South Florida. Ten Golden Rules helps companies develop Internet marketing ideas that will maximize website traffic, and convert that traffic to sales as well as online reputation management. Mr. Berkowitz is an Adjunct Professor with the University of San Francisco's Internet Marketing Master Certificate Program, the author of the highly regarded Ten Golden Rules of Internet Marketing Presentation. And he is the host of the award winning, Ten Golden Rules of Internet Marketing Podcast, which is available on iTunes.
###