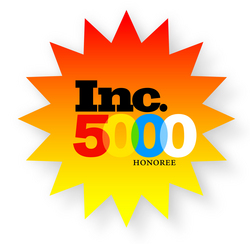 We are a professional firm that stands behind its experience, yet is always researching and embracing new methods and technologies.
San Diego, CA (PRWEB) September 1, 2010
Exclusive invite-only performance ad network Motive Interactive Inc. was recently recognized by Inc. magazine for its outstanding economic growth and performance.
The San Diego-based company made the prestigious Inc. 500/5000 list of America's fastest-growing companies for 2010. Motive Interactive ranked No. 977 among the other honorees and No. 98 within the advertising and marketing industry. The firm achieved a three-year growth rate of 306 percent, going from $4.3 million in revenue in 2006 to $17.3 million in revenue in 2009.
The Inc. 500/5000 measures the revenue growth of companies from 2006 through 2009. To qualify for the 2010 list, companies must have been founded and generating revenue by June 30, 2006. They also had to be U.S.-based, privately-held, for-profit, and independent companies--not subsidiaries or divisions of other firms--as of Dec. 31, 2009. The minimum revenue required for 2006 is $80,000; the minimum for 2009 is $2 million.
Receiving the coveted Inc 500/5000 award is a testament to Motive Interactive's ability to leverage its expertise and technology to provide high-quality affiliate advertising services for its clients. "We are a professional firm that stands behind its experience, yet is always researching and embracing new methods and technologies," said Founder and CEO Brendan J. Smith. "We are proud that our efforts have been recognized with such an impressive award as the Inc. 500/5000."
Motive Interactive has also recently garnered a number of other performance-based awards, including mThink's Blue Book Top 20 Performance Marketing Networks and Exchanges, 2010 Hot Companies Finalists by Network Products Guide, and International Emerging Media Award 2009 (EMA Summit). In addition, the company was a finalist in the Fastest-Growing Company of the Year category for the 8th Annual 2010 Stevie® American Business Awards.
Motive Interactive is a distinctive company with a unique brand of performance-based advertising that is unmatched in the Internet marketing industry. The company provides lead generation for Internet advertisers through an exclusive invite-only network of Internet marketers. "We search out the top Internet marketers and invite them to join," Smith explains. "In most cases these are individuals that we have worked with for many years or that we have been introduced to through other trusted members of our network."
This invitation-only approach enables Motive Interactive to keep a close watch on its network and build trusted relationships, which translates into higher-caliber publishers and quality traffic. As another differentiating factor, Motive Interactive is one of the few cost-per-action networks that chose to build proprietary technology rather than lease third-party software. Employing "home-grown" technology allows the company to have greater flexibility in managing the affiliate marketing process, according to Smith. "We can be held accountable and, hence, build a trust with our clients that our technology is going to help them achieve better results," he said. "We can adapt to the ever-changing climate of the industry and build around a solid technical foundation."
Indeed, Motive Interactive has created a strong foundation supported by a team of experienced and dedicated employees. The majority of its employees have been working together since the company was established seven years ago. The company's management has been actively involved in the online marketing arena since 1996, honing their skills as affiliates, advertisers and senior managers. "Our staff possesses both the hands-on experience and personal dedication required to develop and execute successful advertising campaigns," Smith said. "Our dedication to our clients' future success defines our operating philosophy."
For more information about Motive Interactive, please visit http://www.MotiveInteractive.com or contact Brendan J. Smith directly at (858) 677-0792, Ext. 115.
About Motive Interactive Inc.
Founded in 2003, Motive Interactive is an industry-leading, performance-based advertising network. The award-winning company distinguishes itself by providing lead generation for Internet advertisers through an exclusive invite-only network of Internet marketers. The firm supports ad campaigns through media buying, display advertising, paid search, social media and e-mail marketing. In addition, Motive Interactive utilizes internal proprietary technology to operate a campaign management system that brings advertisers and Web publishers or "affiliates" together in a unique way. The company--whose management team has been pioneers in the online advertising industry since 1996--also advises publishers and advertisers on strategies for launching effective ad campaigns. Motive Interactive's perpetual goal is to foster lasting relationships with affiliates who produce high-quality leads and a successful ROI for advertisers. Based in San Diego, Calif., Motive Interactive is a privately-held firm.
###