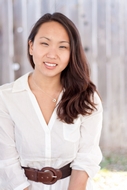 We are particularly pleased that Stephanie brings brand marketing experience to assist the small and medium enterprises we support daily, added Carita Weaver, Partner at i5 web works.
Southlake, TX (PRWEB) March 12, 2012
i5 web works, an award-winning provider of internet solutions including custom website design and development, search engine optimization and social media marketing, announced today that Stephanie Drenka has been hired as Internet Marketing Manager.
"We are very pleased that Stephanie elected to join i5, as she brings an additional level of skill and experience to round out our extensive line of Internet Marketing services," said i5 web works co-founder, Carita Weaver, "We are particularly pleased that Stephanie brings brand marketing experience to assist the small and medium enterprises we support daily. Brand Marketing, associated with the expanding social media segments, is the most effective path to achieving the level of recognition, which in the past was available to only the largest firms."
In her new role as Internet Marketing Manager at i5 web works, Ms. Drenka will develop and execute comprehensive social media strategies for clients, offering complete online presence management services. She will monitor evolving trends in social media tools to ensure that clients' brands retain longevity across all relevant internet channels, and create engaging content to promote community growth and customer interaction.
Ms. Drenka brings a wealth of diverse marketing experience, including copywriting, graphic design, web development, branding, and public relations. She holds a B.S. in Communications from DePaul University. Prior to joining i5 web works, Ms. Drenka worked for American Airlines, Bradford Licensing, Hyatt, and most recently, Bioworld Merchandising. She has extensive expertise in brand development, having managed merchandising programs for clients including Disney, Sanrio, Dickies and London Fog.
"I was drawn to i5 web works for the company's innovative and forward-thinking strategies. With proven successes over the past decade, they offer clients the acumen of a well-established business and the insight of industry pioneers," said Ms. Drenka.
About i5 web works
i5 web works provides search engine optimization, Internet marketing, domain registration, and comprehensive site management programs that include website design, maintenance and hosting. The company serves clients in a broad range of industries from its headquarters in the Dallas Fort Worth area. i5 web works understands the application of Internet marketing services, pay per click advertising, search engine optimization, and social media for both business-to-business and business-to-consumer purposes. Creating an Internet presence requires an in-depth understanding of natural search engine optimization techniques and supporting Internet marketing programs.