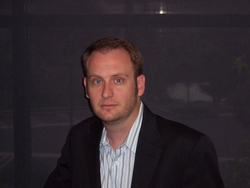 Dramatic changes to the networks have now made content advertising an effective way of Internet marketing.
San Dimas, CA (PRWEB) May 21, 2008
Internet marketing firm WebMetro announced today that Vice President of e-Marketing Michael Behrens will present a webinar on Why Content Advertising Should be Added to Your SEM Media Mix. The webinar, hosted by the Search Engine Marketing Professional Organization (SEMPO) will be held May 29, 2008, at 9AM Pacific Time.
"As competition increases in the Internet marketing arena and the number of searches are no longer doubling each year, search engine marketers must find new ways to increase return on advertising investment. Content advertising is generating new revenue opportunities for online advertisers," said Behrens.
Although content advertising has been regarded by many as a poor-performing Internet marketing tactic in the past, online advertisers are beginning to reap the benefits as the search engines have started appreciating what Internet marketers need and how content advertising is different from other forms of search engine marketing.
Behrens remarked, "Dramatic changes to the networks have now made content advertising an effective way of Internet marketing."
Visit http://www.webmetro.com/events.asp to find out more about the content advertising webinar and for more information on WebMetro's upcoming Internet marketing events.
About WebMetro
WebMetro delivers high-performance online marketing services using a multi-disciplinary approach to achieve maximum results. Since 1995, WebMetro has helped online advertisers continually maximize ROI and profitably gain market share using integrated Internet marketing strategies. Internet marketing services include pay per click advertising, search engine optimization, Internet consulting, eCommerce development, website design and development, online video marketing, web analytics, and content management. WebMetro, named a Top Interactive Agency by BtoB, also publishes a blog titled Digital Marketing Factor with Internet marketing insight, advice, and musings. For more information on how WebMetro helps online advertisers Unleash the Power of Digital Marketing, call (866) 922-4632 or visit http://www.WebMetro.com.
Contact:
Lydia Chen
WebMetro
909.599.8885
http://www.WebMetro.com
###