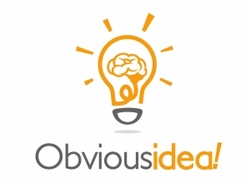 ObviousIdea! is already facing a challenge, which is to build a larger team of developers community managers and enthusiasts.
Toulouse (PRWEB) March 22, 2011
After months of discussion, ObviousIdea! is finally announcing the sale of its shares in VSO-Software SARL, another software publisher based in Toulouse, which provides popular software with a global customer base particularly in the fields of file conversion and DVD recording applications.
Why this news is important for ObviousIdea! ?
The completed deal is equivalent to a US$700,000 first round fund raising in cash for the new venture, but it also includes a catalog of popular software products from VSO-Software and their corresponding database of registered users. This database of users and products will help to introduce new projects as upgrades become available. Fabrice Meuwissen, the CEO and founder of ObviousIdea!, previously shareholder and CEO of VSO-Software states: "the agreement reached makes me very confident for the future of our new venture, as the most difficult task is to build a brand and a community of users".
Investments in start-ups and new companies
Serial entrepreneur Fabrice Meuwissen is planning to invest in start-ups and new companies. "As I won't be able to spend all the money available in my new venture, I want to give some of it back to the community to help others, like I would have appreciated to be helped myself", says Mr Meuwissen, "Toulouse has France's largest University and a lively hi-tech scene. It's something I am already doing here as a business angel, but with the web traffic of our new ventures I will be able to help both with money and online exposure".
ObviousIdea!'s aim is to be a consumer centric company, users will participate actively in the life of software products, suggesting new features, deciding where and how to implement the action and services. "I am sick of companies whose support staff don't bother to react to suggestions customers make by email, if you are lucky enough to receive a reply at all" says Mr Meuwissen: "It is something so easy to set up with social Photo uploader for Facebook] and specialized tools such as Uservoice, or SnapEngage. You need to engage the user in every process of your company if you want to be successful, however many millions you may have in your bank account".
Recruitment drive
But… ObviousIdea! is already facing a challenge, which is to build a larger team of developers ( php, jquery, html5, .net, Delphi, css guru ), community managers, and enthusiasts. The new company owner states that the biggest issue for now will be to recruit to be sure the new projects will be released on time.
About ObviousIdea!
ObviousIdea! was founded in 2011 as a breakaway from VSO Software SARL. It holds a portfolio of popular software applications in the areas of GPS, photo, photo sharing, Image Resizer and web communities. ObviousIdea! was founded by Fabrice Meuwissen, who is a usability expert and consultant in Strategic Marketing graduated from Stanford University in 2010. Fabrice was previously Product manager in a Text-To-Speech company and partnership manager in a international e-commerce solution for Mac OS.
Information for Journalists
For questions or if you would like to test any software products as a journalist please contact us on tel. +44 (0)20 76177469 or email pr (at) iitm.info . ObviousIdea! also offer promotions and software for reader offers.
###