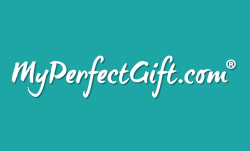 It's Better to Give than to Guess ®
Napa, Ca (PRWEB) December 12, 2012
Founder Teri Freeman's MO.com award is the latest indication that the free gift registry MyPerfectGift.com is an Internet startup to be reckoned with. Freeman started thinking about the concept of a universal gift registry when her own experiences with gift giving demanded a 21st century solution. Her thoughts turned into action and the registry was ready to launch for the 2012 Holiday season.
Around the time Freeman was getting frustrated trying to read the minds of friends and family (often coming up with a less than stellar results) technology was rapidly evolving to provide the capability to create a user friendly gift registry site.
By 2011, Freeman had the web site online for beta testing. That year of testing allowed Freeman to streamline the user interface, take advantage of every new software capability to improve the features and functionality of the web site, and throw out anything that wasn't operating at peak efficiency.
The official launch of MyPerfectGift.com was in November 2012. Freeman's timing was superb. Not only is the technology in place, but the online shopping explosion is in full swing. According to a study by Forrester Research Inc., that was quoted by InternetRetailer.com, online shoppers in the U.S. spent $202 Billion in 2011 and will spend an estimated $226 Billion in 2012 - close to a 12% increase. Forrester projects that online spending in 2016 will reach $327 Billion.
MyPerfectGift.com offers a number of benefits as a universal gift registry. Buyers don't have to guess at what gifts to buy for loved ones. Rather than signing up at numerous retail store registries, everyone in your friends and family circle can sign up on MyPerfectGift.com and add items to their registry from any retail website or brick and mortar store. And, they can add any other wish they care to list. A lot of gift givers and recipients are going to be much less stressed and a lot more excited about the gift giving experience with this new resource.
Lesley Russell, VP of Marketing at a California winery, has been a MyPerfectGift.com user throughout the beta period. She explains why she signed up, "I thought gift registries were just for people getting married or having babies, so I was delighted to find MyPerfectGift. I won't be at a loss when someone asks what I'd like for my birthday - I can add things as I think of them. And, my friends and family can do the same; no more gifts going into the white elephant collection!"
After its successful launch, Freeman's Internet startup has enormous revenue potential from click-through purchase commissions. But, rather than pocketing the profit, she is working with celebrities like Actor/Director Joe Mantegna, and various charities, to raise funds for worthy causes. In 2011 MyPerfectGift donated over $10,000 and is on track to exceed that amount in 2012.
When asked "Is it harder being an entrepreneur when you're over 40?" Freeman responds, "I've been in the corporate world, a small business owner, wife, mother and grandmother, but MyPerfectGift is my new baby. My life experience is helping me to make this happen so being over 40 is actually an advantage."
End the frustration of guessing at what gift to buy, visit http://www.MyPerfectGift.com, set up your own free registry and try it out. When you get your family and friends involved you will always give, or get, The Perfect Gift®
For more information, visit us online, or stop by our Facebook page.
About MyPerfectGift.com
Gifts that Click®
MyPerfectGift.com is a free online universal gift registry that helps make the experience of giving and receiving gifts as enjoyable as possible. Members can easily share their wish lists with Family & Friends.
MyPerfectGift.com works with Celebrities and Charities to bring support, exposure and fund raising opportunities to worthy causes.
Contact: Teri Freeman
877-77MyGift