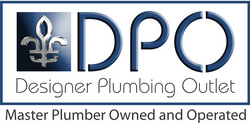 Many consumers are tired of having to make an appointment at a snobby showroom, join a club or drive all over town to visit an understaffed warehouse just to purchase a faucet
Palm Beach Gardens, Fla. (PRWEB) May 20, 2008
DesignerPlumbingOutlet.com, a virtual store for kitchen and bathroom fixtures, fittings and accessories has claimed a spot on the Internet Retailer Top 500 Guide. The magazine named Designer Plumbing Outlet 24th in the Hardware/Home Improvement category for 2008 and 452nd in the overall rankings.
"We are honored to be recognized by Internet Retailer for the success of our business," says Eric Strand, founder and CEO of Designer Plumbing Outlet. "Our success is not only because we know the internet, our entire staff is made up of experts in plumbing products who are dedicated to fulfilling our customers' orders quickly and accurately."
Internet Retailer's definitive ranking and analysis of America's 500 largest e-retailers is based on annual 2007 Internet sales. The Top 500 Guide contains the very latest competitive data on the leaders of web-based retailing that account for nearly two-thirds of the $200-billion e-retailing industry in the U.S. The figures were researched by Internet Retailer and confirmed by the retailers themselves. The report includes company financial, operational and performance data, as well as vendors in 18 key categories.
"Designer Plumbing Outlet proves the power of niche retailing on the Internet," says Kurt Peters, editor in chief of Internet Retailer. "Its success is evidence that the Internet is leveling the playing field for entrepreneurs who want to operate a retail business."
DesignerPlumbingOutlet.com is a premier plumbing outlet company furnishing factory first, brand name sinks, faucets and accessories. DPO is the only plumbing Internet retailer that is owned & operated by a Master Plumber. Eric Strand grew up around the plumbing industry and has a great passion for residential home construction and remodeling. He has been in the plumbing industry for over 20 years and he understands the complications and concerns of home owners who are building or remodeling a home. Mr. Strand started the site to provide an outlet for consumers to get expert assistance in purchasing plumbing supplies. DPO is a BBB Online Member, a Trusted Store on Shopping.com and HackerSafe (Scan Alert) Tested Daily. The company's current ratings, out of five, include: Nextag: 5 Star; Yahoo: 4½ Star; Shopping.com: 4 ½ Star.
"Many consumers are tired of having to make an appointment at a snobby showroom, join a club or drive all over town to visit an understaffed warehouse just to purchase a faucet," says Strand. "When people shop at Designer Plumbing Outlet they can be sure that we are dedicated to providing an easy to use website with a staff that has an unsurpassed knowledge of plumbing."
Internet Retailer is published by Chicago-based Vertical Web Media LLC; Internet Retailer is a monthly national business magazine, web site conference and directory that serve the retailing community. The Internet Retailer family of products focuses on the Internet's vital role in a wide array of retailing activities, including web merchandising, supply chain management and multi-channel integration. Its 40,000+ subscribers are senior executives primarily from retail chains, independent stores, catalogs, virtual merchants and brand name manufacturers. Internet Retailer's circulation represents the largest multi-channel readership base of any retailing magazine. The magazine also publishes the most widely read e-mail newsletter in retailing, IRNewsLink, which is distributed twice-weekly to 35,000 opt-in subscribers, operates the largest retailing information web site, InternetRetailer.com, sponsors the largest conference in the e-retailing industry and publishes an annual ranking of the 500 largest web sites.
For more information on DesignerPlumbingOutlet.com call 1-800-768-5980 or visit http://www.DesignerPlumbingOutlet.com or http://www.ShopDPO.com.
Designer Plumbing Outlet's Mission Statement: Our mission is to excel at providing our customers with unsurpassed knowledge and assistance in purchasing and receiving plumbing products quickly, accurately, and easily utilizing our websites and friendly, expert staff.
###