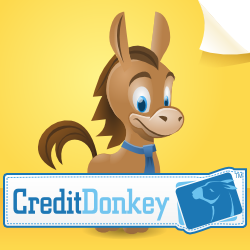 ...aware of the risks so they can keep themselves and their finances safe.
Los Angeles, CA (PRWEB) October 05, 2011
Today, CreditDonkey publishes a new infographic uncovering some of the threats and the student behavior that leads to high safety risk.
Infographic: http://www.creditdonkey.com/student-online-safety.html
Take a survey of any college campus and you will find an enormous opportunity for fraud; between the 90.6 million credit cards and the constant internet activity of the 19.7 million students enrolled nationwide, students are a prime target for identity thieves and scammers alike. And the risks that students face don't stop there.
"We recognized the risk that is facing students across the country," said Charles Tran, founder of CreditDonkey. "It's important that parents and students are aware of the risks so they can keep themselves and their finances safe. When researching the risks that today's student faces, we were surprised to see that much of it stems back to their internet usage."
As revealed by the infographic, this generation of college students has a level of access to the internet that is unprecedented to any class before them, with nearly 100 percent of undergrad and graduate students accessing the internet on a regular basis.
College faculty have picked up on this trend, bringing it into their teaching arsenal by encouraging students to participate in social media as part of the classroom activities; in fact, 2 in 3 of faculty members now use social media within their class sessions and 40 percent make social media as part of their required course assignments.
And with 4 in 10 employers using "different" recruiting tactics to reach Generation Y, these students are using the internet for more than just studying and socializing; they are also using the internet as a tool for employment.
As students continue to increase their internet usage, they open themselves up for a variety of risks including the following, which are highlighted by the colorful graphic:
Health

Students are losing sleep due to internet activity: 47 percent of college juniors and seniors report being awakened by phone alerts, and 40 percent have answered phone calls during sleep resulting in an average of 44 minutes of lost sleep each week.
Increased risk of automobile accidents: With the increased popularity of smartphones, students now have access to the web through their phone while on the road; a shocking 93 percent of students surveyed have admitted to texting while driving.
Credit Cards

Credit card fraud is a real threat for students: With 92 percent of undergrads having at least one credit card in their wallet, coupled with the heavy internet usage of this age range, credit card fraud is a real risk for students.
Lack of financial literacy: Increased internet usage also opens up students to increased shopping temptations, which is a real risk considering the lack of financial literacy among young people. Surveys have found that 91 percent of college students have used credit cards to pay for college tuition, a hefty transaction that students will typically have to pay off over several months, resulting in high interest payments.
Identity
Sharing personal information: Through social media and online job applications, students are sharing an increasing amount of information with strangers online, as demonstrated by these statistics: 50 percent have shared sensitive data; 40 percent have provided their Social Security number online; and 9 percent have shared passwords with friends.
Lack of concern: While 91 percent of parents believe students are at risk for identity theft, only 21 percent of students share in that concern. That lack of concern often results in students partaking in risky behavior like leaving their apartment or dorm doors unlocked and allowing strangers into their apartments.
Along with the facts, CreditDonkey has also shared tips for staying safe in their infographic. Students following the tips will be able to help protect their identity, their finances and even their personal safety.
"We want to make sure that everyone stays safe," said Tran. "The internet can be fun and extremely useful but there are bad people out there who are simply waiting for us to let down our guard so they can take advantage of us."
Parents and college students can visit CreditDonkey to compare student credit cards with no fraud liability. CreditDonkey publishes credit card research, news and trend analysis to help Americans make informed credit decisions.
###