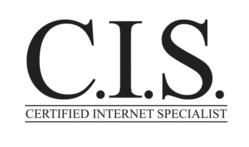 Palm Coast, FL (PRWEB) December 02, 2012
Over the past two years, Google has implemented algorithm changes that has adversely effected how the majority of search engine optimization companies have been coping and navigating future plans for their clients. For most, the adjustment has just been too difficult, due to many years of implementing strategies not ever being favored by Google in particular. This is all done to provide a better user experience for the searcher but many SEO firms believe the dial may have been pushed too far in the extreme. Despite all these changes and a few missteps of their own, the Certified Internet Specialist Group (http://www.certifiedinternetspecialist.com) has managed to retain their best clients and improved results progressively throughout 2012, with their ever growing partnership with Route 72 Systems.
"I admit it has been very challenging but because of the strength of our company's motto to provide value on the web, this has translated well for the Certified Internet Specialist Group and their clients, which has also allowed them to maintain position and rankings," states Mark Ramos, marketing team member of Route 72 Systems. The two companies share many similarities and thus the combination of resources between them has resulted in above average results for both. Route 72 Systems 15 years of experience in the email data aggregation industry plus the recent beta launch of advanced marketing tools like Mega Leads(https://megaleads.com) has been especially useful in effectively insulating them from the whims of search engine algorithms.