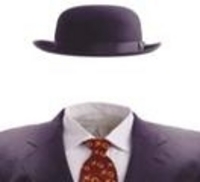 Los Angeles, CA (PRWEB) September 17, 2007
SolveForce, a privately held Telecommunications Consulting Agency, delivers a free Real Time Quoting Tool that is connected to all of the Major Telecommunications Carriers and is distributed across a vast network of Internet web sites that guarantees the best telecom solutions per dollar. SolveForce provides National and International telecom coverage via major voice and data providers that provide highly-qualified Carrier Consultants to work with SolveForce visitors seeking telecommunications services.
SolveForce uses a two-step process to quickly and accurately determine "the best" telecom service for companies of all sizes:
Step 1 - Visitors come to SolveForce.org or any another of the many SolveForce Internet web sites. Visitors then type their service request and location into the SolveForce Real-Time Telecom Price Quote Tool that quickly determines a service match based on the company's telecom service and location requirements. Upon typing in the service requested and service address, the Real-Time Telecom Price Quote Tool will immediately search for Internet T1, T3, Ethernet, MPLS, VPN, Point to Point, and VoIP solutions that fulfill the company's service and location requirements.
Step 2 - SolveForce will have a member of its team of Carrier Consultants call the customer to further clarify the company's telecom needs and service match. SolveForce Carrier Consultants can be reached at SolveForce.org or toll free at 888-765-8301.
SolveForce (http://solveforce.org) offers a quick and efficient conduit between telecom projects and solutions while maintaining the highest level of integrity.
# # #