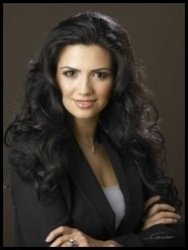 We are releasing two networks as part of membership in the BraveHeart Womens Global Community
Canton, GA (PRWEB) September 10, 2007
Business woman, motivator and teacher, Ellie Drake is shaking up internet advertising with the BraveHeart Ad Network and the BraveHeart Banner Network. Drake has been helping women realize their dreams through the BraveHeart Women's Global Community. That wildly successful group supporting entrepreneurs is less than a year old, but each new set of openings has filled in record time. Ellie Drake answers the top 11 questions savvy women are asking about the exciting new service.
1. What if I already have a Web site?
"You would never want just one, single piece of real estate as internet advertising to promote your company and its products," Drake said. "So the new site will be another piece of internet real estate...one with lots of traffic heading to it every day."
2. What if I don't know how to build a Web site?
"You don't have to build a Web site," she said. The process is very simple and if a builder needs help, assistance is close at hand. "Our customer service enhancement specialists are one of a kind, completely dedicated to assisting you in customizing your BraveHeart Women's Community site," Drake said.
3. Do I have to know how to program, write copy, submit articles, etc.?
"Nope. No. Nada. Zip. Ziltch (which means you don't have to know anything)," Drake asserted. "You may choose to create articles, and if you do we submit them to the top eZines on the Internet for you."
4. What is the focus of training?
"There are three different areas for training we have to build our members," Drake said. "The BraveHeart Women's Community believes in training their members:
How to be on Purpose as an Entrepreneur
How to be more Savvy as an Entrepreneur
How to market You! We show you how to advertise your business on the Web."
5. What if I miss a training session?
"No problem," said Drake. "We have an extensive training library in our members' back office. In fact, members never really miss a session, because they have access to extensive audio and video recordings at all times."
6. How are you going to help provide internet advertising for a business?
"We are releasing two networks as part of membership in the BraveHeart Womens Global Community," said Drake. "All you have to do is write a few things about your business and your product. Our system generates banners, ads, sales pages, etc. which will show up on our two advertising networks."
7. Do I have to create any of the ads, banners, etc. for my business?
"Nope. All you have to do is select the ads, banners, from an extensive selection," she said. "Of course, you can create your own internet advertising if you wish."
8. Can I advertise whatever product I choose?
"Yes. These two new advertising networks will ensure our community entrepreneurs' businesses and their products get amazing amounts of exposure on the web," she said. "The main community, however, is generic, focused on promoting you, not your product or business."
9. On a scale of 1-10, with 10 being the hardest, how hard is it going to be to set up?
"This is the best part. It's easily a 1," Drake said. "We do 90 percent of the work for you. Our superb, trained customer care consultants are here to answer any questions you might have."
10. Is there any live help if I have questions?
"Our customer care consultants are will be more than happy to assist you by telephone," Drake said. "In fact, community members receive a phone call from a dedicated personal customer enhancement specialist who is assigned to personally assist you. You'll also be able to contact them with further questions.
11. Is the above really just $29.95 per month, with no contract?
"Yes. Can you believe it," enthused Drake. "Promotion, training, advertising. Global community, all for less than $30."
For more information on this exciting new vehicle for internet advertising opportunities, BraveHeart Women Global Community entrepreneurs (and those who wish they were) should visit: http://www.braveheartwomen.com
Contact:
Ellie Drake
1-866-Heart-19
###