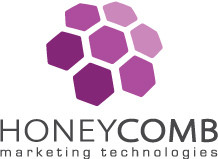 Internet Honey offered a smart, strategic and responsive approach to the Colorado Tourism Office's CRM and database management needs.
Colorado Springs, CO (PRWEB) July 12, 2011
Internet Honey, a Colorado marketing technology company, was selected by the Denver-based Karsh/Hagan advertising agency to provide the Customer Relationship Management (CRM) software for all consumer leads that are derived both offline and online through http://www.colorado.com, the state of Colorado's tourism web site of the Colorado Tourism Office (CTO). Through their tool Honeycomb, Internet Honey will track and manage leads and inquiries from thousands of consumers seeking vacation and tourism information on Colorado. In addition, Honeycomb will measure ad performance and social media influence through the customer life cycle, tracking individual leads from first point of contact to conversion. "We're ecstatic to have been selected for this role in Colorado's marketing effort. With Honeycomb, the CTO will be using the most advanced tourism industry data management," said R.A. Burrell, architect of Honeycomb and CEO for Internet Honey. "Karsh\Hagan will have the ability to track ad campaign performance, fine tune the message and pinpoint the consumer audience. Honeycomb delivers a very cost effective, sophisticated and precise way to market to today's traveler."
Early on, Internet Honey established itself as a visionary in an industry that changes as rapidly as the acronyms it uses. The company is a Software as a Service (SaaS) business headquartered in Colorado Springs, Colorado. Internet Honey President Jason Goss and Burrell, along with three full-time staff and several contractors, specialize exclusively in marketing technologies for Destination Marketing Organizations (DMOs), Convention and Visitor Bureaus (CVBs), resorts, hospitality, attractions and events. With its proprietary tool Honeycomb, Internet Honey delivers a refined solution for web Content Management Systems (CMS), Customer Relationship Management (CRM), e-commerce, e-mail delivery, analytics and media management. Burrell, a fifteen-year veteran of internet marketing in tourism, is a Salesforce CRM Administrator, Google Analytics Authorized Consultant, Google AdWords Qualified Individual, and Yahoo Search Marketing Ambassador. Goss brings two decades of experience in direct marketing, a career which began with direct mail and has evolved into data mining and web-based market intelligence solutions specific to travel and tourism.
The addition of Internet Honey to the Colorado tourism marketing team is one of several changes in 2011. Earlier this spring, the CTO announced the agencies selected for five of its marketing-related contracts. Four contractors, including Karsh/Hagan, MMG Mardiks, Miles|Weaver and Cellet Travel Services Limited were selected for different roles to promote the state up to the next three years. Denver's Karsh/Hagan was selected as the lead brand agency for the Colorado Tourism Office and is responsible for brand development, creative production, media planning and buying for the CTO's domestic advertising campaigns.
"Internet Honey offered a smart, strategic and responsive approach to the Colorado Tourism Office's CRM and database management needs." said Rachael Donaldson VP Account Strategy, Karsh/Hagan "We were very impressed both that they specialize in tourism and that their focus is on providing and segmenting data that can be truly analyzed and acted upon, instead of simply reported. They're a valuable addition to our team and we're proud to support a Colorado-based business."
Miles|Weaver, the publishers of the Official State Vacation Guide and colorado.com, will also work closely with Internet Honey to help maximize the message and reach on the state's portal website. Content and messaging of the site will be continuously optimized for search engines, with the goal of seamless access for consumers searching for Colorado travel information, and favorable and relevant search engine rankings for its myriad advertisers which include destinations, attractions, lodges, restaurants and more.
###
Media Contact
Jason Goss, President
Internet Honey
http://www.honey.travel
jason (at) internethoney (dot) com
1-855-466-3969
About Internet Honey
Internet Honey, a Colorado company, provides marketing technologies and intelligence for the travel and tourism industry. Honeycomb, software developed by Internet Honey, is a closed loop marketing management solution designed for the travel and tourism industry, leveraging best of breed technologies. Internet Honey adheres to best practices for data management and specializes in lead provisioning, streamlining data, providing metrics, social media monitoring, and ultimately, data driven marketing strategy based on measurement. Internet Honey clients are Destination Marketing Organizations (DMOs), Convention and Visitor Bureaus (CVBs), resorts, hospitality companies, attractions and events. http://www.honey.travel