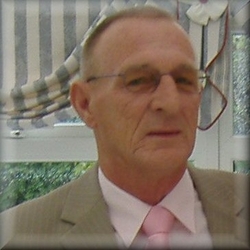 My intention, on a daily basis, is to be kind to everyone I interact with in any way at all!
Costa Blanca, Spain (PRWEB) September 15, 2009
John Jones, a longtime offshore worker, recently received Platinum Membership with YourNetBiz after forming the informative web site http://whoisjohnjones.com.
The question "Who is John Jones" is one many can relate to, even if they don't know it. He has plenty of outstanding stories as a former soldier, offshore worker and teacher, living in countries like Thailand, Cyprus, China and Spain. But he had the same issues as many people across the globe - working for other people without ever reaching the professional or financial heights he had envisioned for himself.
That's why at the age of 62, John made the decision to go into business for himself as an Internet Marketer, Trainer and Mentor.
The results couldn't have worked out any better, and now John is available to share his story with others wanting more out of their professional and personal lives.
The forum for that is WhoIsJohnJones.com, a new web site that explains how John Jones found YourNetBiz and has vaulted his professional and personal life to levels he didn't know was possible.
John said: "I wanted to retire while I could still enjoy an active life and I realized that becoming my own boss was the best way to do that. I had freelanced offshore for years, but it was still other people and their agendas that controlled my life. I wanted to be, in the full sense, responsible for my own life, my own time and my own destiny. YourNetBiz gave me that opportunity."
John knows that he is a good teacher and communicator so is able to share his knowledge and experience in a clear and concise way. He is patient, understanding and approachable.
While the site was just recently launched, the feedback has been overwhelming. Many have found the 62-year old's attitude to be refreshing and inspiring.
John's quotes include:
"It is very important to continue learning and growing, only my body ages, my essence doesn't!"
"It is of paramount importance that I always respect myself and every other person in the world, the world itself and everything in it!
"My intention, on a daily basis, is to be kind to everyone I interact with in any way at all!"
"There are no problems, only challenging situations. Problems are only in my head!"
John attributes much of his optimism to his wife Polly, who runs a distance healing centre called "The Soul Connection Spain".
For more information on YourNetBiz, or just to learn more about John Jones, visit http://whoisjohnjones.com or check out his internet marketing blog at http://whoisajohnjones.blogspot.com
###