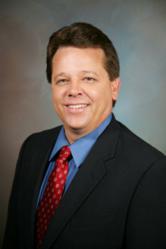 We are committed to improving the profitability of our customers through the use of leading-edge Internet technologies.
Buffalo, New York (PRWEB) October 13, 2011
APlus Net Solutions a National Internet Marketing Firm that serves the Western New York area announces they will be implementing Social Media Marketing for Gates Circle Wines and Liquor of Buffalo New York.
Established in 1939 Gates Circle Wines and Liquor have remained in the heart of Buffalo as a family business for over 60 years. After considering many options, they choose APlus Net Solutions for their Social Media Marketing because of their very different approach. Lesle Heubach said "We started out just looking for ways to simplify our Facebook updating process – APlus has opened up our thinking to a much broader opportunity".
Results Driven Social Media Marketing
APlus Net Solutions implements a comprehensive strategy that starts with the knowledge that Social Media is but one of the elements of Internet Marketing that need be addressed. The power of Social Media is that when used in a thoughtful and purposeful way there can be improvements in the Search Engine Rankings also. This matters because more than 60% of all research starts with Search Engines.
"Internet Marketing is first about determining the phrases consumers or businesses are using to find a company's product or service – then Analyzing the existing Website and Social Media for that alignment", says Larry Patrick Owner APlus Net Solutions. Every proposal starts with analysis of a clients existing Internet Presence. This analysis for Gates Circle showed that their Website was being found for all manner of "liquor" phrases but not much for "wines". Additionally, they utilize the latest Social Media technologies that allow the business to amplify the effect of Content Updates using "write once" then "post everywhere" solution.
The Gates Circle solution will be the implementation of the latest in Blog technology for their Website that allows the team to post to the Blog and have the content "pushed" to Facebook, Twitter or other Social Media destinations. "The most important step though is designing the Content Push strategy with the target phrases in mind and measuring the results", says Larry Patrick.
About APlus Net Solutions
APlus Net Solutions has designed, developed and marketed hundreds of Internet Marketing websites since 1999. By utilizing a combination of proven techniques, advanced technology and a network of technical and creative specialists they deliver effective Internet Marketing services. They are passionate about providing value to their clients and providing the best possible quality customer service.
Clients are Local, Regional and National and in virtually every Industry. At the heart of every solution are the results measurements and metrics. These techniques are what set them apart from all of the other internet marketing firms who solely focus on Traffic. They have proven over and over again that 100 Visitors that give you no conversions is not as good as 1 Visitor that does - most other Internet Marketing Firms only report on the 100 Visitors. With their focus on conversions clients not only know where the Visitor came from but more importantly they know the Search Phrase that they used to get there. This is the golden nugget because APlus Net Solutions then uses all the tools at their disposal to improve the client's rankings on the phrase - it works every-time!
Services include but are not limited to; Website Design, Website Development, Search Engine Optimization (SEO), Paid Online Advertising, Social Media Marketing, Permission Based Email Marketing, and Online Reputation Management.
Larry Patrick says "We are committed to improving the profitability of our customers through the use of leading-edge Internet technologies."
Call APlus Net Solutions at (866) 463-5493 or visit http://www.seofirmwny.com .
###