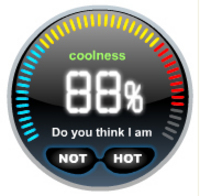 Musicians and their fans are now closer than ever
Queen City, MO (PRWEB) June 24, 2008
Tel-Aviv, IL (PRWEB) June 24, 2008 -- MeeMix (http://www.meemix.com) launched today a new service for both established and up-and-coming musicians, allowing them direct access to fans through MeeMix's online radio stations. Musicians can now upload their music to the site, open a dedicated artist page, and make use of personalized widgets presenting statistics about their music and fans.
"We offer a unique opportunity for musicians to connect more broadly with their fan base," said CEO Gilad Shlang. "Since discovery is a great part of the MeeMix experience, we want artists to reach brand new audiences based on their musical style and sound. Let the music come to potential fans rather than having fans search for music."
Registered artists are notified of new fans, comments to their page, newly opened stations based on their music, and fan demographics and characteristics. Artists may also add MeeMix Artist Widgets to their profiles in other social networks such as MySpace and Facebook, or to their personal websites.
"Musicians and their fans are now closer than ever" said Shlang.
--MeeMix is empowering and uniting musicians with music lovers around the world--
###