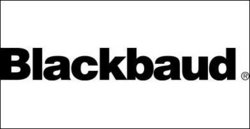 Blackbaud Sphere enables national nonprofits to manage and report on data in a way that aligns with their operational structures
Charleston, SC (Vocus) March 11, 2009
Blackbaud, Inc. (Nasdaq: BLKB) today announced enhancements to Blackbaud Sphere™ that will further support the complex data needs of national nonprofits with multiple chapters. More than 85 multi-chapter organizations already use Blackbaud Sphere for their online fundraising, communication, event management, and advocacy needs.
"Blackbaud Sphere enables national nonprofits to manage and report on data in a way that aligns with their operational structures," said Rich LaBarbera, senior vice president of Blackbaud Internet Solutions. "The recent enhancements provide added flexibility for nonprofits to better manage and share data across chapters."
The solution now provides national nonprofits the flexibility to mirror their operations, whether centralized or decentralized, in a way that supports business operations and increases administrative efficiency. The multi-chapter management feature is currently being used by leading nonprofits including the Arthritis Foundation, Boy Scouts of America, and the Canadian Cancer Society BC and Yukon Division to better control and manage data.
"The biggest benefit of the virtual account structure is the one-view snapshot of our constituents," said Marla Davidson, chief information officer for Arthritis Foundation. "We also expect a considerable reduction in the time it takes to administer accounts, increased security because of the ability to limit access levels, and the ability to push down major features and changes at once for all events."
With Blackbaud Sphere, Boy Scouts of America has grown its online donations by 61 percent. "Along with the surge in our online donations, we now have to manage and maintain these donors, which requires a deep understanding of donor behavior and organizational activities," said Mark Moshier, Boy Scouts of America's funding team leader. "The multi-chapter management support in Sphere has enabled us to centralize our online and offline database so we can have a complete view of the donor."
The Boy Scouts headquarters has also standardized more than 115 websites to provide a consistent donor experience that reflects the brand of the organization, and added more than a half million email addresses to its database since 2006. The organization is now able to manage its offline and online database in one location to increase administrative efficiency and optimize organization-wide reporting.
The Canadian Cancer Society BC and Yukon Division was one of the first organizations to utilize the new virtual account structure in multi-chapter management, migrating all of its events. "The new structure has proven to be very successful in making our events easier to maintain, as we are now using a single account and database across our seven regions and 58 communities," said Melissa McKay, who heads up community giving for the organization. "We were able to run our first centralized e-solicitation thanks to the new structure, and generated over $25,000 CAN online in two weeks."
The enhanced multi-chapter management structure:

Enables all local account configurations to be administered from a single national login
Helps to better manage the creation and control of duplicate records created from online forms and programs
Utilizes a single account to optimize organization-wide reporting, including financial reports and fund allocation across entities
Leverages a single account to promote more efficient national e-marketing campaigns
Backed by award-winning services and support teams, Blackbaud's comprehensive set of Internet solutions, featuring Blackbaud® NetCommunity™ and Blackbaud Sphere, is designed to meet the evolving needs of nonprofits. With Blackbaud, nonprofits have a choice in implementation models with Software-as-a-Service (SaaS) solutions, Blackbaud OnDemand hosting services, or self-hosting options. More than 400 employees are focused on strategy, design, development, and training services in support of Blackbaud's Internet Solutions. For more information, visit http://www.blackbaud.com/internetsolutions.
About Blackbaud
Blackbaud is the leading global provider of software and services designed specifically for nonprofit organizations, enabling them to improve operational efficiency, build strong relationships, and raise more money to support their missions. Approximately 22,000 organizations — including University of Arizona Foundation, American Red Cross, Cancer Research UK, The Taft School, Lincoln Center, InTouch Ministries, Tulsa Community Foundation, Ursinus College, Earthjustice, International Fund for Animal Welfare, and the WGBH Educational Foundation — use one or more Blackbaud products and services for fundraising, constituent relationship management, financial management, website management, direct marketing, education administration, ticketing, business intelligence, prospect research, consulting, and analytics. Since 1981, Blackbaud's sole focus and expertise has been partnering with nonprofits and providing them the solutions they need to make a difference in their local communities and worldwide. Headquartered in the United States, Blackbaud also has operations in Canada, the United Kingdom, and Australia. For more information, visit http://www.blackbaud.com.
Media Contact:
Melanie Mathos
Blackbaud, Inc.
843.216.6200 x3307
Source: Blackbaud
Forward-looking Statements
Except for historical information, all of the statements, expectations, and assumptions contained in this news release are forward-looking statements that involve a number of risks and uncertainties. Although Blackbaud attempts to be accurate in making these forward-looking statements, it is possible that future circumstances might differ from the assumptions on which such statements are based. In addition, other important factors that could cause results to differ materially include the following: general economic risks; uncertainty regarding increased business and renewals from existing customers; continued success in sales growth; management of integration of acquired companies and other risks associated with acquisitions; risks associated with successful implementation of multiple integrated software products; the ability to attract and retain key personnel; risks related to our dividend policy and share repurchase program, including potential limitations on our ability to grow and the possibility that we might discontinue payment of dividends; risks relating to restrictions imposed by the credit facility; risks associated with management of growth; lengthy sales and implementation cycles, particularly in larger organization; technological changes that make our products and services less competitive; and the other risk factors set forth from time to time in the SEC filings for Blackbaud, copies of which are available free of charge at the SEC's website at http://www.sec.gov or upon request from Blackbaud's investor relations department. All Blackbaud product names appearing herein are trademarks or registered trademarks of Blackbaud, Inc.
###