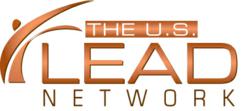 With over 50,000 article views on the country's leading article database, US Lead Network is gaining considerable attention for its clients.
Phoenix, AZ (PRWEB) January 18, 2013
A premier Arizona SEO company US Lead Network, has reached an impressive milestone of 50,000 article views on the country's leading article directory, Ezines.com. New internet marketing clients receive a complimentary press release and professional photo shoot. Those interested should call (877) 791-6466.
As a Phoenix internet marketing firm, the company continually produces quality content for clients including press releases, blogs, articles and videos. The firm has multiple specialty medical clients, and recently surpassed 100,000 YouTube views as well.
Said US Lead Network CEO David Greene, MD, "The search engines want quality content that is continually produced. It's not enough these days to produce a great website and then expect it to go on autopilot. We have writers, developers, designers... all focused on producing great sites that rank first page."
Ezines.com has over 450,000 authors contributing articles to its database, and Dr. Greene was recently named the 15th top author overall. In addition, he is ranked number one for pain management articles out of 2700 authors.
Clients of US Lead Network include naturopathic doctors, weight loss clinics, real estate brokers, orthopedic and podiatry practices, pain practices, fertility practices, dentists, sleep clinics, cardiologists, family practices and more. The clients are located all over the country, not just for Phoenix internet marketing.
"Internet marketing is the best way to grow a specialty medical practice. The return on investment is much better than tv or radio, and all of our clients are on the first pages of Google for multiple competitive keywords. The quality and quantity of our content speaks for itself."