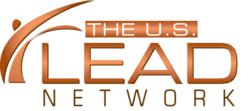 The dental websites US Lead Network creates come with full SEO and content creation. They are 12 pages minimum and very search engine friendly.
Phoenix, AZ (PRWEB) January 06, 2013
The US Lead Network is now offering dental websites for only $99. The websites are valued at over $1800 and contain a minimum of 12 pages of content with full search engine optimization included. For those practices desiring a cost effective method of acquiring an aesthetic website that generates new patients, call (877) 791-6466.
Dental websites created by US Lead Network are written with unique content that is customized for the dental practice. "The major search engines want quality content, and lots of it. US Lead Network has a writing team that tailors the content for each practice. We also have developers and graphic designers who make great looking sites that capture visitor attention," said David Greene, MD, CEO of US Lead.
Normally, US Lead charges over $1800 for websites of this caliber. However, for the dental program US Lead has elected to drop the price considerably when included with a dental internet marketing package.
Only a certain amount of dental practices are being allowed to participate, since geographic exclusivity is part of the program. Those participating first will receive a minimum of a five square mile radius exclusive geography with the Network.
"We're doing this on a first come, first serve basis. US Lead has created 26 custom dental websites in the past three months. All sites have unique content, and within that time over 50% are achieving first page rankings for competitive keywords. The program involves blogging, press releases, articles, on-page SEO and more," added Greene.
For those interested in participating for only $99 with premier dental internet marketing, call (877) 791-6466.