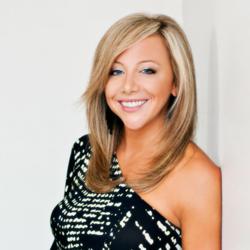 Marketing has shifted and there's no going back
San Diego, CA (PRWEB) December 13, 2012
Mia Davies has been empowering entrepreneurs to get their message out to the world and have a thriving businesses in the new social era. Now she is updating her message and training with her soon to be launched version of her website http://www.MiaDavies.com. Mia Davies.com will include a series free trainings, including her 5 steps to creating a global message. Her no nonsense approach to keeping it real, being authentic, transparent and remembering it's all about communicating, connecting and engaging the audience, has put Mia on the map in the marketing world. Harvard Business Review released August 2012 titled, "Marketing is Dead," and another in September 2012, "Traditional Strategy is Dead Welcome to the #Socialera," both focusing on the need for a completely new approach in the social era and pointing out that businesses will not make it in this new era if they don't start connecting and engaging their audiences. This is just what Mia Davies is teaching entrepreneurs to do.
As Mia Davies points out, "If you want results in the social era you have to remember the big picture goal is to connect and engage your audience to build brand awareness, trust, and loyalty. Social media platforms and video have to be the most powerful tools we have to be able to achieve that goal but the bottom line is it's all about the connection with your audience. As long as you don't lose site of that you will thrive in this social era." Her new site will focus on training, equipping, and empowering entrepreneurs with everything they need to get results in this new era of marketing.
As Mia Davies is working on launching her new website she is also being interviewed on Max Simon's Big Vision Business website about her social media marketing approach. The interview will be available within the next 7 days and will walk entrepreneurs through the step by stop process she is using to get great results.
Although Mia Davies is a busy entrepreneur with a lot on her plate, she says that her biggest passion is empowering entrepreneurs to get their message out to the world so her new website is only one of the things she has coming our way. Additionally she has a new video product in the works called 'Online Video Makeover', she is also reopening her 90 Day Online Marketing Challenge, and she even has plans for a women only network. You can get all the updates and more on her new website http://www.MiaDavies.com being launched January 2013.
Mia Davies
MiaDavies.com
Mia (at) MiaDavies (dot) com
Office: (619) 333-2519
"I Support The H.O.M.E. Foundation"
About The H.O.M.E. Foundation:
The Helping Others Means Everything, or The H.O.M.E. Foundation, is a not-for-profit organization dedicated to helping our Family of Charities. Frankie Verdugo, President of The HOME Foundation, wants to help as many worthy charities as possible as they struggle during these tough economic times. Frankie Verdugo helps raise funds through luxury dream home raffles, home giveaways, prizes, and high profile celebrity events in Hollywood... "Our mission is to help charities reach their fundraising goals and to bring awareness to their praiseworthy causes."