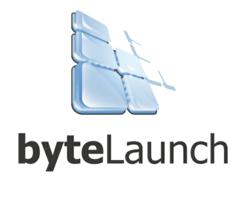 Newport Beach, CA (PRWEB) May 03, 2011
Standing out on the internet, where a vast world of similar companies compete over page one rankings, is a real challenge that can be very expensive to combat. One company dedicated to offering search engine optimization or SEO in Orange County and nationwide is aiming to change that with cost-effective campaigns and winning strategies that get corporations and small to mid-sized businesses on the first page of the search engines in their targeted keywords and relative business areas.
ByteLaunch, has made it their goal to make professional SEO services more affordable by offering a 20% discount on all of its SEO packages. For a limited time, this offer is available to new clients that sign up during the month of May and would be active for the life of the campaign or project.
When clients build a relationship with byteLaunch, all work is completed on a performance basis, so there are never any long-term contracts to tie your company down or to limit your chances for success. ByteLaunch has become the top SEO company in Orange County through hard work, dedication, and their unique team of experienced professionals, who can handle everything from technical code modifications to marketing and social media. The company's own website is ranked on the first page of the Google for more than 70 highly searched terms, and they can do the same for your company.
Each byteLaunch project begins with a comprehensive consultation to determine your campaign goals and business needs. Once the byteLaunch team goes to work, they research keywords to find new terms and key phases that will deliver your business the maximum return on investment. With byteLaunch, your company can target relevant keywords that give your business the opportunity to increase qualified search traffic, generate more leads and increase revenue. ByteLaunch delivers proven results that show you and your competitors why byteLaunch is the top marketing company in Orange County.
As the number one SEO and marketing company in Orange County, byteLaunch may not have the cheapest rates in the industry but has a proven track record of consistently delivering positive results. Local businesses and large corporate clients can rely on the accuracy of byteLaunch's expertise and effective project strategies.
Visit http://www.bytelaunch.com or call (949) 274-9878 to schedule a free consultation and discover what the top-rated marketing company in Orange County can do for your business today. Mention the Cinco de Mayo promo to receive 20% off any SEO package.
Contact:
Mike Plata
Marketing Manager
mplata(at)bytelaunch(dot)com
Newport Beach, California
Ph: + 1 (949) 274-9878
# # #