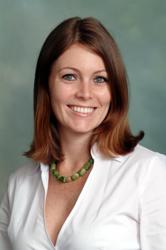 Our short videos have been very helpful to business owners that want to gain a deeper understanding of internet marketing in general and see how it can help them grow their business
Atlanta, GA (PRWEB) July 25, 2012
Vayu Media has relaunched their company blog to focus on the educational internet marketing content. The Atlanta based search engine marketing firm has been an expert contributor to e-publications such as Econsultancy and their management has been featured speaking at the eMarketing Association and Digital Summit. The company launched a successful internet marketing video minute series early in 2011. The series has been very well received by small to medium sized business owners. This has caused the company to revamp their company blog to meet the educational needs of their clients and business owners.
"Our short videos have been very helpful to business owners that want to gain a deeper understanding of internet marketing in general and see how it can help them grow their business" explained Jennifer Dunphy, VP of Marketing at Vayu Media.
For more information on the educational internet marketing content visit http://www.vayumedia.com/blog/ or http://www.facebook.com/AtlantaSEOServices .
About Vayu Media:
Vayu Media is the leading Atlanta search engine marketing firm. The company develops internet marketing strategies for medium sized businesses. The company' is full service marketing firm including services such as search engine optimization, display advertising, mobile advertising, and social media.