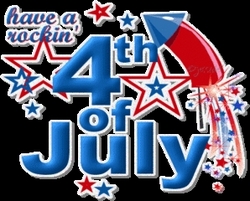 "These guys really deliver!"
Rocklin, CA (PRWEB) July 7, 2010
If you are looking for high quality services for internet marketing, video marketing, web design, internet advertising, or search engine optimization (SEO) in the US, then you have one online place to go to and that is Kaizen Way Marketing. Up until July 31st you can receive a FREE Premium Custom Website and Commercial Video for your business a value of $1,950 for anyone who signs up for their Business SEO Package.
They are giving away 5 premium custom websites and professional videos free of cost to provide an incentive and support to the local economy in the spirit of Independence.
Kaizen is an ancient Japanese word meaning "Change for the better" and "the relentless pursuit of excellence". This is the right kind of message for those companies who are now leaving the yellow pages behind and switching to Online Advertising or internet marketing.
Whether you are in any part of the US, California or Sacramento areas such as; Folsom CA, San Francisco, Elk Grove or Rocklin; you will certainly benefit greatly by contacting Kaizen Marketing.
Here are some brief details on what they offer:
Website Design – With their high end designer team, they can create anything for any market with 15,000 designs and custom tailored designs for any business.
Search Engine Optimization (SEO)– The easiest way for everyone to find you is with proper SEO, Sacramento SEO leaders Kaizen Way Marketing.
Search Engine Optimization with Kaizen will you're your business website dominate the competition, increase on-line traffic, and target market consumers for your specific business 24/7.
Professional Commercial Videos– After Google YouTube is the second largest search engine. The US alone has more than thirty billion residents watching videos every month. This figure clearly shows that Video marketing is a huge advantage to your business. Making it an innovative medium that allows business owners to communicate with their consumers. In short, Kaizen Way is a leader in Video Marketing located in the Sacramento area.
Social Media Marketing– If you are looking to build your business with help from social media websites like Twitter, Facebook, Stumbleupon, YouTube, MySpace, and many others. It is a social media optimization strategy and works best with the services provided by kaizenwaymarketing.com!
Adwords Pay Per Click – Whether its keyword research, reactive development, landing page, campaign tracking and full analysis or advertisement submission, PPC account settings, PPC bid management or monthly analysis. Everyone is wireless now, so this includes services like, GPS navigation system, Local Maps and directories or whether it's the Cost; all you need to is sit back and let Kaizen Way Marketing make your life easier with all these services for your.
Kaizen Way Marketing is a Full Service Internet Marketing Company and Internet Advertising Company located in the Sacramento Area. Their service is all inclusive and top-notch. Whether it's Custom Blogs, Web Site Design, SEO, Link Building, your business is in good hands as nobody offers a complete Internet Solution like Kaizen Way Marketing.
Call (888)951-3332 for direct consultation on how they can take your business to a higher level.
If there is any service you further require,
Visit: http://www.kaizenwaymarketing.com and receive 100% satisfaction guaranteed.
Sign up and get "4-Easy Steps to Do It Yourself SEO PLUS 5-Quick Tips to Keep Your Clients Coming Back" which is totally free.
This offer is mainly for all local Sacramento Business owners and will mainly be running in the month of July only. So, sign up with one of their business expansion plans and receive your free premium website and professional commercial video package worth $1,950 for free.
Contact Information:
For free consultation, call 888-951-3332
# # #