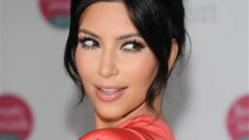 Los Angeles, CA (PRWEB) November 02, 2011
Internet Marketing Company, an experienced seo optimization company, announced a new blog today, titled "Kim Kardashian Gets Paid to Twitter." The SEO marketing company helps companies world-wide attract new customers online.
The blog discusses how various brands target celebrities who have a huge Twitter following, and pay them large sums of money to endorse their product. When a celebrity tweets about a certain product, companies know that the message will reach thousands, even millions, of fans, and those fans typically believe in celebrity endorsements. On March 1, 2011, The Boston Herald reported that reality star Kim Kardhasian gets $25,000 to endorse a product in a 140 characters or less in her tweets.
Internet Marketing Company delivers effective and cost-effective SEO services that help companies compete and attract new customers driven by listings among the top search engine results. Our professionals have the expertise and experience to enhance exposure of a business on major search engines. And the better a brand's exposure, the better the company's message can reach the customers and prospects who rely on search engines every day to research, find, and buy new products and services. With SEO from Internet Marketing Company, a brand will see results—fast, easy, and guaranteed!
Fore more information, please contact http://www.internetmarketingcompany.biz
# # #