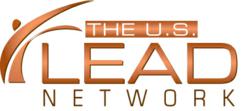 With these ten SEO and internet marketing methods, US Lead Network routinely achieves first page rankings for clients.
Phoenix, AZ (PRWEB) January 18, 2013
Award Winning SEO and Internet Marketing firm US Lead Network is now offering ten methods of effective lead generation for clients. With search engines constantly changing their algorithms, having multiple avenues with quality content helps achieve top rankings. Those interested should call (877) 791-6466.
For years, the US Lead Network has been generating first page rankings for clients organically. The methods used for the internet marketing campaigns include:

Blogs
Articles
Press Releases
Videos
Social Media postings
Directory Submissions & Google/Yahoo/Bing local listings
Websites with Quality Content
SEO of Every Web Page and Blog Post
Sitemap Submissions
Email Marketing
"Typical businesses want to gain business off of the internet, but simply do not have the time to effectively market themselves. US Lead has a team of writers, developers, programmers and designers to handle it effectively. The key is to have quality content being produced consistently," said CEO David Greene, MD.
Recently, US Lead Network achieved 50,000 article views on the world's leading article directory, Ezines.com. Also, the company recently surpassed 100,000 views on YouTube and CEO David Greene was named a Top 20 author on Ezines.com out of 470,000 authors.
According to Pew Research, eight in ten internet users have looked online for health information, which amounts to approximately 60% of the American population. A significant amount of the websites and internet marketing US Lead performs are for specialty medical and dental practices. As an Arizona SEO company and dental and medical internet marketing firm over half of the clients are from other areas of the country.
"We see practices frequently that are used to only getting patients from referrals. What they end up realizing is people looking online often have PPO insurance as well. They can pick their own doctor or dentist, or maybe they just moved into the area and need a provider. Why not scoop them up before they get referred elsewhere?" added Greene.
For more information, contact the US Lead Network at (877) 791-6466.