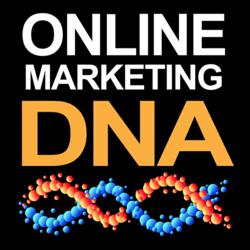 Entrepreneurs know they can overcome problems with help from a coach
Orange, CA (PRWEB) October 08, 2012
Online Marketing DNA (OMDNA) announced the launch of VIP coaching for small business owners who want to capitalize on the power of Internet marketing.
Simon Volkov, Chief Marketing Strategist for OMNDA, sees the need for personal business coaching nearly every day. "Most entrepreneurs are flying by the seat of their pants when it comes to Internet marketing," he says. "They don't know how to take advantage of cross platform marketing and are often disappointed by dismal results."
It's a proven fact that owners who work with a coach can improve productivity and increase sales revenue. Having a business coach can transform untrained entrepreneurs into business champions in a short amount of time.
"Business owners face multiple challenges with Internet marketing," states Volkov. "Developing a strong Web presence necessitates utilizing cross-channel marketing to maximize results."
Instead of spending a tremendous amount of time researching marketing practices and learning how to implement each one, small business owners can work with a qualified coach who will provide guidance, support, and accountability.
Very few business owners fully understand how to market their business, but know they need to do it. Most are unfamiliar with online marketing, so they try something a colleague or partner suggests. If that doesn't work, they will try something else instead of getting help from professionals.
"Entrepreneurs know they can overcome problems with help from a coach, but they don't want to take the plunge for financial reasons," states Volkov. "The truth is it is less costly to hire a business mentor than continuing to pour money into tactics that aren't providing results."
Hiring a business coach is a smart approach whether just starting out or firmly established. Coaching is proven to improve confidence, self-esteem, and helps a person be their best. It is also used to attain goals or solve problems.
Trying to navigate through all the Internet Marketing Services without help will require more time and money than most people can afford. Acquiring a road map and a co-driver will help you avoid having to pull over and get directions. Instead, you will be able to go directly from point A to point B and beyond.
OMDNA offers two types of business coaching, the first which include online video courses with step by step training, or more advanced personal coaching and a custom marketing strategy developed specifically for your company. Space is limited, so reserve your spot today at Online Marketing DNA.
For additional information contact: Barbara Thorpe at 360-527-2630 or Barbara(at)onlinemarketingdna(dot)com, or visit http://www.OnlineMarketingDNA.com
About Online Marketing DNA
Online Marketing DNA (OMDNA) provides business coaching, business marketing services, and social media marketing to help companies increase their Internet ranking and visibility. The marketing systems developed by OMDNA leverage technology and experience to provide clients with cutting-edge tools for success.