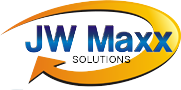 Los Angeles, California (PRWEB) January 10, 2013
Creating a positive reputation and brand image online can be a difficult task in the age of user reviews. No matter the company, there is always somebody on the web looking to create a bad rap for the sake of entertainment or slander. Although these users can be detrimental to the presentation of a business on the internet, there are ways to use internet reputation repair to fix any negativity impacting an organization.
So what steps can be taken to properly amend any negative activity against a profile on the internet?
1. Create positivity to block out the negativity.
Litigation against users who make slanderous remarks without justification can be incredibly time and resource consuming. While it is recommended to take action on such accusations at some point, a better course of action is to highlight positive company news and reinforce search results with that content. Internet reputation repair experts like JW Maxx Solutions can maintain a portfolio with a stream of releases that will deteriorate the impact of antagonistic comments.
2. Monitor trends in your industry.
Negative comments are not the only way to bring down a company online. Staying behind the trends of the market a business cater towards can seriously hinder productivity and sales. Consultants in the field of internet reputation repair are able to monitor those trends and specifically target ways to keep a company as ahead of the game as possible.
3. Interact with consumers.
JW Maxx Solutions, a leader in the field of internet reputation repair, suggests that positive public relations are part of the lifeblood of maintaining a clean online portfolio. A company must always remain vigilant and aware of social media, user reviews, and search trends in order to know what to say to their consumers to create the widest margin of growth. Using internet reputation repair experts advice will give clients a method to convey their message to their consumers with nothing other than positive connections.
JW Maxx Solutions
Phone: 602-953-7798
Email: info(at)jwmaxxsolutions(dot)com
http://www.jwmaxxsolutions.com