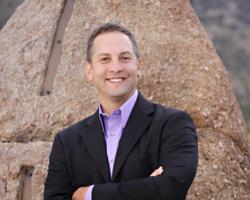 It really can be a costly 'doomsday' scenario when businesses are fined for non-compliance with HIPAA / HITECH mandates - but we can help prevent that.
Albuquerque, New Mexico (PRWEB) August 13, 2012
Sage Technology Partners, Inc. (Sage TPi) will host a one-night-only event packed with critical information businesses of all sizes need to manage the many requirements of compliance with the sweeping changes implemented by the new HIPAA and HITECH mandates regarding the protecting of all electronic forms of client information. The "Managing Compliance: A HIPAA / HITECH Awareness Event will be held at Sage TPi's headquarters in Albuquerque on August 29, 2012, with free admission to businesses that pre-register online for the event by August 22.
Due to the significantly increasing volume of reported cyber data breaches in all verticals of industries from health care and insurance, to legal firms, micro-lenders, and banks, businesses of all sizes are overwhelmed with the many complexities of ensuring their organizations' compliance with all aspects of the HIPAA and HITECH mandates. Many organizations of all types are meeting with costly fines and severe penalties – sometimes ending in the crushing of the business, itself – when found to be non-compliant with local, state, and federal mandates, while some businesses have not been able to recover from internal and external breaches of cyber data security.
Sage TPi principal Jared Logan states, "We call this an 'awareness event,' because we continue to find that many businesses simply do not know what their legal responsibilities are when it comes to the newer regulations and requirements regarding the protection of literally all cyber data pertaining to their clients. What we also find, is that the default excuse used by small businesses of 'I didn't know we were supposed to do that…' doesn't hold up when it is time to pay multiple thousands of dollars in fines for non-compliance. We aim to change that, rather, make businesses aware of what and how they must manage private data."
Logan and his team – directed by internationally published cybersecurity authority, Ram Basnet PhD – have assembled a panel of experts from the Federal Bureau of Investigation (FBI), University of New Mexico Health and Sciences Center, and other leading voices in the cybersecurity industry and related fields to present the highly informative event which has been designed specifically to be presented in an easy-to-digest social format that promises to be relatively "geek jargon-free."
With a rapidly growing national reputation for eliminating the technical speak that most often confuses business owners and department heads, Sage TPi's hallmark "no non-sense" style also promises to set the tone for a refreshing educational environment. "The goal of the evening's event is to not only educate, but to provide recommendations for better practices in layman's terms that can be instituted immediately and can save business owners and shareholders money and reduce risk – especially when dealing with auditors who are looking at everything from insurance risk to how employees handle information internally," adds Dr. Basnet.
Sage Technology Partners will present the "Managing Compliance: A HIPAA / HITECH Awareness Event" Wednesday, August 29, 2012 from 5:30-8:30pm at WESST Enterprise Center: 609 Broadway Boulevard NE. Light food and beverages will be served. Admission is free with pre-registration online by August 22.
Additional information including current biographies, and white paper-style content may be found on the Sage Technology Partners website and social media hub.
About Sage Technology Partners, Inc.
Rapidly earning a solid reputation in the international arena as a leading authority in cutting-edge Information Technology, Sage Technology Partners (Sage TPi) is a New Mexico-based small business specializing in the provision of a full spectrum of Information Technology Services. Sage TPi's depth of knowledge coupled with a unique ability to educate clients without the industry-saturated "techno-speak" continues to be a successful hallmark defining the company's "partnered relationship" approach with multiple regional, state, and federal agency clients.
Committed to comprehensively determining the individual needs of each distinctive business environment, Sage TPi addresses Network and Systems administration from a cybersecurity perspective by proactively managing and protecting business assets: hardware, software, systems and processes, intellectual property, private customer data, private employee data, business continuity, and most importantly business reputation.
Contact:
Natalia Livingston
Publicist, Sage Technology Partners, Inc.
nlivingston (at) 1680PR.com
###