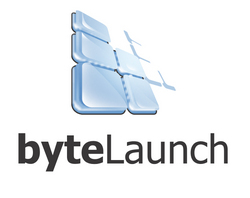 Newport Beach, CA (PRWEB) March 10, 2011
ByteLaunch understands the struggles that businesses are facing during these tough economic times as they strive to find new revenue-building opportunities. For a limited time, ByteLaunch is offering 30 days of free SEO (search engine optimization) services to new clients in the month of March*. The offer sign up date is extended until April 10, 2011 for new clients that mention this press release.
In today's high-tech world, most companies have some sort of web presence with a website, but what distinguishes them from their competitors is whether or not they are visible when searched. SEO is a vital part to any company's marketing strategy for developing and maintaining an online presence, driving more traffic and increasing sales.
ByteLaunch SEO Services Include:

Competitor Analysis
On-Page Optimization
Local Maps SEO
External Link Building
Technical Modifications
Content Development
… and much more
The internet contains billions of daily searches for services and products by consumers on search engines, such as Google, Yahoo and Bing. "Our main job as SEO experts is to try to capture just a small amount of this enormous search volume by matching online consumers with our clients," said Mike Plata, Marketing Manager of byteLaunch, "We are offering 30 days of free SEO marketing because we are confident that we can show new clients a positive difference in their rankings using ethical, white-hat methods."
About ByteLaunch
ByteLaunch is a leading internet marketing firm located in Orange County, California that specializes in search engine optimization (SEO). Our broad expertise in marketing, web development, programming and mobile development allows us to offer innovative and technical business solutions to our clients. As SEO experts, we have over 60 top rankings for our own company and hundreds more for our clients across the country in a wide variety of industries. We are strictly performance-based with no long-term contracts and offer exclusivity to our clients in their market, industry and region.
For more information about byteLaunch's March Madness promotion for Free SEO services for 30 days, please visit http://www.byteLaunch.com or contact us at 1-(855) BYTE-LAUNCH or 1-(949) 274-9878.
*In order to qualify for the March Madness Promotion, one must: 1) be new client, 2) sign up between 3/1/2011 and 4/10/2011, 3) and purchase the 2nd month at a discounted rate.
###