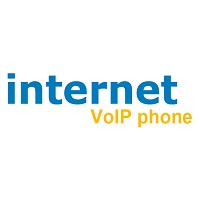 "Since Microsoft Lync was launched; InternetVoipPhone have noticed an increase in the sales of the product. I am sure this is due to the technological advances Microsoft Lync brings to VoIP phones."

- Craig Graham (Director of InternetVoipPhone)
(PRWEB UK) 9 March 2012
InternetVoipPhone.co.uk is one of the UK's largest sellers of VOIP products; because of this InternetVoipPhone have realised that they need to keep up to date with the latest technology. This is why InternetVoipPhone have begun to sell Microsoft Lync products.
Microsoft Lync was launched on the 25th January 2011. Microsoft Lync made a big impression on the tech world so big that Bill Gates turned up at the launch. Bill Gates gave his opinion on Microsoft Lync and produced this statement "Probably the most important thing to happen to the office worker since the PC came along." So Microsoft Lync has some big shoes to fill.
Microsoft Lync is software which links all office equipment together in perfect harmony. This can be a PC, Desk Phone or Smart Phone; all these products can communicate with Microsoft Lync. Some of the features of Microsoft Lync include: Instant Messaging; which has the capability to send instant messages from all devices to other people in the office for quick and easy communication. Need to know where someone is and if they're available? Microsoft Lync has the ability to produce such information; as Microsoft Lync is compatible with Smart Phones Microsoft Lync can find out whether someone is available whenever, wherever. In addition Microsoft Lync is compatible with other Microsoft products such as Microsoft Office; due to this, Microsoft Lync can access all data on a PC straight from a desk phone or Smart Phone.
As InternetVoipPhone recognise the brilliance of Microsoft Lync they sell a number of products which are optimised for it. InternetVoipPhone's best-selling Microsoft Lync phone is the Polycom CX600.The Polycom CX600 is one of the best IP phones in Polycom's range and has some brilliant features such as: a large, high resolution, colour display which produces vibrant colours and displays all information very clearly. The Polycom CX600 isn't just good in the display department it is also excellent in the sound department. This is achieved by the fantastic Polycom HD voice technology which produces clear communications with the caller; in addition the Polycom CX600 has noise cancellation so that a call is not interrupted for any unnecessary reason. Polycom have made the CX600 even better by having two separate modes which are basic and enhanced modes. Basic mode contains features that are ideal for people who have never used an IP phone before they include Contact Directory, Message Waiting, Teleworker Support and Photos. Enhanced mode is for people who are experienced with IP phones and are comfortable using some of their features these include: All the features of Basic mode, Join Conference Feature, Individual Voice Mail, Calendar View and the ability to connect a USB device to the phone.
About InternetVoipPhone:
InternetVoipPhone was established in 2009 by a team of network engineers specialising in providing technology solutions to business. InternetVoipPhone are now one of the UK's leading retailers is VOIP products. InternetVoipPhone sell a number of brands of telephones such as: Snom, Aastra, Polycom, Gigaset, Grandstream, Cisco and Yealink. InternetVoipPhone sell all these products at some of the cheapest prices on the market.