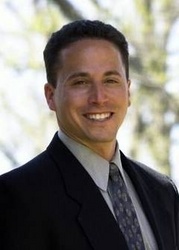 Four New Realities About Internships:
NEWTOWN, Pa. (PRWEB) February 29, 2008
The corrected release reads:
ON LEAP DAY: MAN CLOSES GAP BETWEEN SCHOOL AND WORK WITH INTERNSHIP VISION PLAN
LEAP DAY-Matthew Zinman, founder of the Internship Institute, an education activist and social entrepreneur, released a sophisticated, yet clear action plan to close the gap between school and work, with internship programs at the heart of his solution.
Published noon today on http://www.InternGuru.com, the blog he hosts - Zinman unveils his one-page Leap Day Vision to fund a network of "Employment Readiness Career and Internship Placement Centers" that will, in effect, "plug in" with the employer community (mainly through Chambers of Commerce) and be hosted on every college campus to interface with the existing infrastructure on each.
Most notable is his vision for funding the initiative, which would be to allot 1.5 of the 3 credits that students already pay for internship tuition. This, of course, is part of a much more complex scenario that combines nearly a dozen programs to address every aspect of how to make the "Internship Leap Initiative" work.
"There's no substitute for experience," Zinman says proudly. "The best way I can put mine into words is as a 3-D puzzle through which I've had to live in order to solve. With every experience comes new perspective, so it's like turning a kaleidoscope with what I can learn each day. Finally, last week, I could see all the outer pieces come together and I've been working ever since to fill in the rest. It's now reached the point where there's no place for Lone Rangers. Making this work will take everybody. And I am honored to help lead the charge."
Zinman's passion for internships and desire to effect positive change is unbridled. He founded The Internship Institute (http://www.InternshipInstitute.org) and invented three products for employers to run programs, including an instructional DVD of best practices - The Blueprint for Internship Success, which he produced and hosts, a turnkey staffing management system called Intern Toolkit, and - soon-to-be-released, the Intern Supervisor Guidebook. He's also built into the plan a service learning program called ApprentiCorps, which essentially gives his internship staffing management materials to charitable non-profit organizations to be a "safety net" for students who need internships to graduate. He's even gone to lengths to create a campaign around a faux organization called, BETI: Businesses for the Ethical Treatment of Interns (BETI.org) with clever video shorts and public service announcements.
The Leap Day Vision on InternGuru.com is titled: "Internships: The Way Things are Supposed to be." In it, Zinman describes "Four New Realities About Internships:"
1) MANDATORY to graduate
2) FAIR PAY for everyone
3) CENTRALIZED on campuses
4) SELF FUNDED by students
Each one of the four incorporates his rationale, along with specific programs to address "objections" that occur as a natural outcome of leading and managing change.
Zinman explains, "Everyone is, by their nature, change adverse and find challenge in getting out of their own way. Every time we change something, it always ripples to another; which is to say: there are objections to remedy. For now, please take the time to see the Leap Day Diagram. Now that this is public, it's no longer mine. Everyone will have to work together for everything to become clear and make each happen. In short, I've take the puzzle to its threshold and now it's up to everyone to complete their parts."
Zinman, who achieved what he has entirely self-financed, shares his satisfaction and pride that these past three years of hard work are about to do a lot of intended good. As a result of this news, Zinman anticipates the need to step into the public light and illuminate any blind spots.
"The written word has its limitations. I look forward to sharing my thoughts with everyone more personably on the radio, TV, internet and whatever else has been invented that will get this done. I'm ready. Happy Leap Day everyone!"
The Internship Institute champions career experience as an essential remedy to close the gap between classroom learning and workplace ability. Our advanced practices and innovative tools enhance student productivity and enrich the internship experience where it truly happens: through collaboration between students and supervisors.
The Internship Institute is evolving to become a non-profit organization (501c3 pending 2008 filing) to effect positive change in experiential and work-based learning. Our leadership initiatives focus on education, advocacy, and community service to benefit employers, students, charities, and educators.
The Internship Institute provides market solutions, training and consulting services through Z University (ZU), the education affiliate of our products. The ZU logo and brand differentiate all commercial offerings from non-profit endeavors. As such, the focus of Z University is to enhance program management, work productivity and student development.