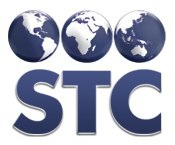 STC is excited about IHub because it is capable of providing key meaningful use functionality while preserving each state's unique IIS investment.
Tucson, AZ (Vocus/PRWEB) March 07, 2011
STC has created a new suite of tools called IHub that is designed to assist any immunization registry system with their interoperability efforts. These capabilities will also be on display at the upcoming National Immunization. With the advent of meaningful use, health information exchange, regional extension centers, Beacon Community grants, Interoperability grants, and the other efforts requiring the exchange of immunization information, Scientific Technologies Corporation (STC) and it's state immunization program clients have been actively engaged in creating solutions to address these similar yet often competing initiatives. Todd Watkins, STC Managing Partner says, "We recognize that most states have mature immunization registry systems that their health departments have invested heavily in over the years. This is why STC is excited about IHub and other registry components of ours that are capable of providing key meaningful use functionality while preserving each state's unique IIS investment."
Thie IHub solution suite is described as follows:
IHub Solution Suite: Provides the necessary functionality and management of HL7 messages. Combined with STC's Stand Alone Forecaster (SAF), IHub provides a powerful and easy solution to manage and aid state immunization registries in satisfying their Meaningful Use provider's interoperability criteria. IHub functionality also includes:

Data Quality Trend Validation - allows a user to view variations from past HL7 messages or all HL7 messages within a batch.
Message Auditing - provides archiving and auditing for all incoming HL7 messages for later review.
Data Quality Provider Profile Manager - provides the capability to create and manage individual data quality profiles for each submitting provider organization. Profiles can be created and modified to support each individual provider organizations unique data quality. Supports sharing of profiles between providers and the creation of templates that can be used for all providers of a certain type.
Error Management Utility - allows a user to "drill down" and look at individual errors, and even the fields that were contained in the message that had the error
HL7 Message Validator - provides the necessary tools to evaluate and validate incoming HL7 messages
HL7 Import Attestation Tool - Receives HL7 file; conducts limited HL7 syntax validation; sends acknowledgement back to provider organization; provides reports on which attestation milestones each electronic interface has reached; Does not submit data to production until verified
Interface Status Manager - a tool that organizes, manages, and communicates the status of provider interfaces; registry administers with access can setup each provider organization interface, track up-to-the minute status; sends email updates when status has changed. Provides reports by individual provider organization, state, or by vendor.
STC is committed to public health outcomes through the use of information technology with the goal of supporting statewide immunization programs. With over 20 years of public health experience, we have set the standard for immunization registry software and services. STC currently supports:

10 State Immunization Registry Customers Using its I-Web suite of tools
2 State Immunization Registry Customers Using the WIR system
Over 22,000,000 patient records
Over 246,000,000 shot records
More than 17,000 Providers
More than 190,000 Users
Over 700 electronic EMR / EHR vendor links
As many as 93,000 HL7 messages sent per day through one of its state registries.
STC continually shows its clients the value of investing in public health information technology through high quality service, innovative software solutions, and population-based outcomes. STC delivers and installs quality products and services in a timely and efficient manner.
To learn more about STC's IHub solution suite, please refer to the attached documentation, which outlines STC's immunization registry expertise. If you would like additional information about IHub or any of STC's products and solutions, visit stchome.com or contact:
Todd Commyn, STC Director of Sales and Marketing 520.202.3333
###