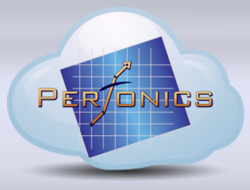 "We are excited to include Interscape as the first performance analytics consulting partner in our NESA program," said Jim Fitzgerald, VP of business development at Nexenta
Piscataway, New Jersey (PRWEB) April 25, 2013
Interscape Technologies announced today its partnership with Nexenta EcoSystem Alliance (NESA™) program. Interscape Technologies' Perfonics™ toolset based performance analysis and capacity planning services will now be available to the Nexenta alliance partners, solutions providers and resellers. Interscape's experience in working with large multi-petabyte storage infrastructure can now be leveraged to provide a similar level of performance & capacity based services to Nexenta channel at a fraction of the cost of having onsite resources on a full time basis.
"We are excited to include Interscape as the first performance analytics consulting partner in our NESA program," said Jim Fitzgerald, VP of business development at Nexenta. "Being a software only company gives our customers the flexibility to run Nexenta products on any x86 hardware. Therefore, partnering with Interscape, who can deliver custom Nexenta performance & capacity reports on any solution, adds value and competitive edge for our customers."
Interscape Perfonics™ enabled cloud services with direct client and reseller support takes away the current pain due to lack of proper skilled resources. It further allows everyone to get the service on "as needed" basis, very economically.
"We are excited to be part of Nexenta's NESA program. We see Nexenta as a natural ally in our mission of helping deliver Optimized Software-defined Storage. Nexenta alliance partners, solution providers and resellers can leverage our services and tools to help sell capacity and performance optimized solutions to their clients with a team of performance experts on their side on a continuous basis," said Alok Jain, founder and CEO of Interscape Technologies Inc.
The Nexenta and Interscape partnership will help deliver quality assurance of open storage solutions by utilizing Interscape's Perfonics™ tool which is an expert included, cloud based reporting services for performance, capacity planning and storage infrastructure related services. Perfonics™ tool was developed by Interscape based on its experiences over the last 15 years in the area of Storage Performance and Capacity Planning. Perfonics™ enables quick turn-around of small to large multi-petabyte enterprise assessment projects in a very efficient hands-off manner. Perfonics™ leverages the existing OEM tools data to provide an end-to-end capacity and performance view on a single page. There are no agents, appliances or resources needed to get the best storage analytics and visualizations for your storage infrastructure.
About Nexenta Systems
Nexenta Systems is the leader in Software-defined Storage solutions. Its flagship software-only platform, NexentaStor, delivers high-performance, ultra-scalable, cloud- and virtualization-optimized storage solutions. Built upon ZFS technology, and running on industry-standard hardware, NexentaStor eliminates vendor lock-in and provides open, unified storage management at a fraction of the cost of legacy systems.
More information about Nexenta Systems, and free trials of the ZFS-based NexentaStor, can be found at Nexenta. Partners selling NexentaStor-based hardware/software appliances can be found at Nexenta partners.
About Interscape Technologies, Inc.
Interscape Technologies is a niche service provider of Performance Analysis, Performance Troubleshooting, Consolidation Planning, Migration Planning, Capacity Planning, Trending and Forecasting for Storage Infrastructure. From its inception in 1997 to now, Interscape team has accumulated extensive experience in storage & systems performance area and has been providing its customers with much needed expertise. Interscape specializes in providing a unique insight into your IT infrastructure utilizations from end-to-end perspective. Interscape's Perfonics™ enabled services allow you to provide an enterprise capacity management view of your storage infrastructure, optimize storage resources, and maximize ROI on your investment.
More information on Interscape and Perfonics can be obtained from Interscape Technologies.