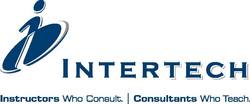 We're honored to receive this award and thank The Business Journal and OptumHealth for their combined leadership in offering this award
Saint Paul, MN (Vocus) November 9, 2010
Intertech (http://www.Intertech.com) was given an award for being the healthiest employer by the Minneapolis/St. Paul Business Journal and OptumHealth in the small business category. The award is for employers who have wellness and prevention programs.
Firms were measured on Culture and Leadership, Commitment, Foundational Components, Strategic Planning, Communications and Marketing, Programming and Interventions, and Reporting and Analysis. Intertech offers employees reimbursed flu shots, 100% preventative care, healthy eating options, and a full medical plan. The award winners were announced on October 28, 2010 at a ceremony in Minneapolis.
"We're honored to receive this award and thank The Business Journal and OptumHealth for their combined leadership in offering this award," shared David Brenner, Intertech Partner and CFO. Mr. Brenner accepted the award for Intertech.
Intertech delivers software development training and consulting. Intertech offers Agile Training,
ASP.NET MVC, and Spring 3.0 Framework Training.
Intertech is a Microsoft Gold Partner, a Microsoft Inner Circle member, a six time winner of the Best Places to Work in Minnesota, a finalist in the Wall Street Journal's Winning Workplaces award, a multi-year winner of the Inc. 500 and the Inc. 5000 awards for company growth, a winner of the Forbes ASAP growth award, and a winner of the Minnesota Fast 50 growth award. Intertech has been in Inc., Forbes, Upsize magazine, the Star Tribune, the Business Journal, the Pioneer Press, the Hudson Star-Observer, Minnesota Business, and Twin Cities Business Monthly.
###