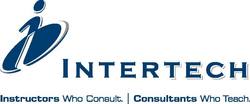 The Spring 3.0 Framework represents a significant update to Spring. We're pleased to launch a course that helps the community understand and leverage the power of Spring
Saint Paul, MN (Vocus) November 23, 2010
Intertech (http://www.Intertech.com) has announced the launching of a new course "Complete Spring 3.0 Framework training." The course is targeted for Java programmers learning the Spring Framework and API.
Intertech's Spring 3.0 course covers:
--Spring Overview
--Dependency Injection
--Bean Lifecycle
--Wiring Alternatives
--Annotations
--Data Conversion
--Spring Expression Language (SpEL)
--Aspect Oriented Programming
--AOP with AspectJ
--Data Access
--Transactions
--Unit and Integration Testing
--Spring MVC Overview
--Spring MVC Configuration and Setup
--Annotation Based Controllers
--Validation
--Spring Views
--Formatting
--ORM Integration
--Web Flow
The course includes practical labs, tips, and best practices. The course also covers architecture and design best-practices. More information on this course can be found on Intertech's website.
"The Spring 3.0 Framework represents a significant update to Spring. We're pleased to launch a course that helps the community understand and leverage the power of Spring," stated James White, Intertech Partner, Instructor, and Director of Training.
Intertech offers a full line-up of Java, Open Source, XML, and .NET Training including Grails Training, Scrum Training, and Eclipse Training.
Intertech is a Microsoft Gold Partner, a Microsoft Inner Circle member, a six time winner of the Best Places to Work in Minnesota, a winner of The Business Journal and Optum Health's Minnesota's Healthiest Small Business Employer, a finalist in the Wall Street Journal's Winning Workplaces award, a multi-year winner of the Inc. 500 and the Inc. 5000 awards for company growth, a winner of the Forbes ASAP growth award, and a winner of the Minnesota Fast 50 growth award. Intertech has been in Inc., Forbes, Upsize magazine, the Star Tribune, the Business Journal, the Pioneer Press, the Hudson Star-Observer, Minnesota Business, and Twin Cities Business Monthly.
###