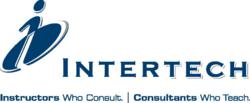 Our ADT offering gives customers what they need to support native apps
Saint Paul, MN (PRWEB) December 21, 2012
Intertech (http://www.Intertech.com) has announced Android Development Toolkit (ADT) consulting in the latest addition to its suite of mobile, cross platform consulting.
"With the widespread use of Android as an OS, our customers see it as a 'must support' platform. Our ADT offering gives customers what they need to support native apps," said Ryan McCabe, Partner at Intertech.
The offering includes helping customers understand Android applications, configure an Android development environment, use SQLite, use Google Maps, use the Android GUI model, draw in 2D and 3D, tie in social networking, and sign and publish to Google play.
"From XCode to ADT to other platforms like PhoneGap and Marmalade, Intertech offers a complete offering of mobile app development," said McCabe.
About Intertech
Founded in 1991 by local entrepreneur Tom Salonek, Intertech, Inc. has grown from a one-person shop to the largest combined software developer training company and research-supported consulting firm in Minnesota. Intertech designs and develops software solutions that power Fortune 500 businesses along with teaching these and other organizations including mid-sized companies and state government.
Intertech works with NASA, Wells Fargo, Lockheed Martin, Microsoft, Intel, and other major companies around the United States helping them learn and use technology. Intertech is a Microsoft Gold Partner, a Microsoft Inner Circle member, an eight time winner of the Best Places to Work in Minnesota award from the Business Journal, the #1 mid-sized firm to work for by Minnesota Business magazine, a finalist in the Wall Street Journal's Winning Workplaces award, a multi-year winner of the Inc. 500 and the Inc. 5000 awards for company growth, a winner of the Forbes ASAP growth award, and a winner of the Minnesota Fast 50 growth award. Intertech has been featured in Inc., Forbes, Upsize magazine, the Star Tribune, the Business Journal, the Pioneer Press, the Hudson Star-Observer, Minnesota Business, and Twin Cities Business Monthly.