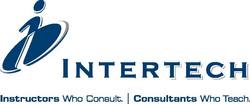 Saint Paul, MN (Vocus) March 29, 2010
Intertech (http://www.Intertech.com) has announced that it is offering a new set of service offerings around Microsoft Azure. Azure is Microsoft's cloud computing initiative. Specifically, Intertech will be delivering Azure consulting services on Azure, SQL Azure, App Fabric, the Azure SDK, and the Azure Portal.
"We believe it's a matter of when, not if, customers start moving their applications to the cloud. Having been a Microsoft Gold Partner for many years, we've seen how well Microsoft can define and execute on new technology initiatives. We look forward to being a thought leader in the Azure Consulting market space," stated Intertech Founder and CEO, Tom Salonek.
Intertech's services include guidance and best practices on Azure:

Architecture
Pattern best practices
Authentication / State management
Security
Integration
Data access
Testing including use of stubs and mocks
Configuration
Performance tuning
Build and Deployment
Intertech's solutions will be focused on using Azure Consulting for Web Applications, Silverlight Applications, and Service Applications.
Intertech is a Microsoft Gold Partner, a Microsoft Inner Circle member, a five time winner of the Best Places to Work in Minnesota, a finalist in the Wall Street Journal's Winning Workplaces award, a multi-year winner of the Inc. 500 and the Inc. 5000 awards for company growth, a winner of the Forbes ASAP growth award, and a winner of the Minnesota Fast 50 growth award. Intertech has been in Inc., Forbes, Upsize magazine, the Star Tribune, the Business Journal, the Pioneer Press, the Hudson Star-Observer, Minnesota Business, and Twin Cities Business Monthly.
# # #