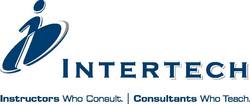 Microsoft has made a significant investment in cloud computing with Azure. We're stepping up as well to deliver a hands-on bootcamp to teach the foundation of Microsoft's Azure platform
Saint Paul, MN (Vocus) April 26, 2010
Intertech (http://www.Intertech.com) has announced it is delivering a two-day hands-on Windows Azure Training bootcamp at Microsoft's Bloomington, MN, location. With over 100 attendees from Fortune 1000, state, and high tech organizations, Intertech's two-day bootcamp will cover Microsoft's cloud computing solution.
"Microsoft has made a significant investment in cloud computing with Azure. We're stepping up as well to deliver a hands-on bootcamp to teach the foundation of Microsoft's Azure platform," shared Ryan McCabe, Intertech Partner.
The two-day course will cover:
Introduction to cloud computer and Azure
--How it works
--Key Scenarios
--The development environment and SDK
Using Web Roles
--Basic ASP.NET
--Basic configuration
Blobs: File Storage in the cloud
Tables: Scalable hiearchical storage
Queues: Decoupling your systems
Basic Worker Roles
--Executing backend processes
--Consuming a queue
--Leveraging local storage
Advanced Worker Roles
--External Endpoints
--Inter-role communication
Building a business with Azure
--Using Azure as an ISV or a partner
--Advantages to delivering value
--BPOS
--Pricing
SQL Azure
--Setting it up
--SQL Azure firewall
--Remote management
--Migrating data
AppFabric
--Service Bus
--Access Control System
--Identity in the cloud
Cloud Scenarios
--App migration strategies
--Disposable computing
--Dynamic scale
--Shunting
--Prototyping
--Multitenant applications
Intertech delivers Azure Training and Azure Consulting.
Intertech is a Microsoft Gold Partner, a Microsoft Inner Circle member, a five time winner of the Best Places to Work in Minnesota, a finalist in the Wall Street Journal's Winning Workplaces award, a multi-year winner of the Inc. 500 and the Inc. 5000 awards for company growth, a winner of the Forbes ASAP growth award, and a winner of the Minnesota Fast 50 growth award. Intertech has been in Inc., Forbes, Upsize magazine, the Star Tribune, the Business Journal, the Pioneer Press, the Hudson Star-Observer, Minnesota Business, and Twin Cities Business Monthly.
# # #