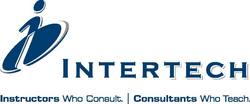 We believe Azure represents a strategic, important direction for Microsoft's customers. This group provides a resource for our customers and developers throughout North America
Saint Paul, MN (Vocus) June 8, 2010
Intertech (http://www.Intertech.com) has launched a national user group focused on Microsoft Windows Azure. The user group is free to members. The group's website is http://www.AzureUG.net. The Azure User Group also has a presence on Twitter (#AzureUG) and a LinkedIn group. Intertech is the founding and anchor sponsor. Microsoft and Apress are also sponsors.
Windows Azure is a platform for cloud computing. Windows Azure an operating system that's an online service. Microsoft SQL Azure is a relational cloud database. Windows Azure platform AppFabric is a solution to connect cloud services with on-site applications. A codenamed project called Dallas provides a marketplace for web and data services.
Presentations are delivered the second Wednesday of each month from 3:00 to 4:30 PM CDT. These live presentations are delivered via webinar using Microsoft LiveMeeting. Upcoming presentations include presentations on Azure Storage Options, Getting a Handle on Azure: Diagnostic & Management, and Azure Roles & Queues. Presentations already delivered include a technical webinar on How to Setup and Monitor a Basic Azure Application. Speakers are encouraged to send their presentation abstracts to the email found on the Azure User Group website.
"We believe Azure represents a strategic, important direction for Microsoft's customers. This group provides a resource for our customers and developers throughout North America," shared Intertech Partner and Vice President, Ryan McCabe.
This is Intertech's second free large scale training event. On May 25 and 26, 2010, Intertech delivered an Azure Bootcamp at Microsoft's Bloomington, MN location. There were over 100 registrations for this free two-day event.
Intertech delivers Azure training and consulting. In addition, Intertech offers a full line-up of training courses on other Microsoft technologies including .NET, SQL Server, and SharePoint Training. In addition, Intertech delivers Java Training along with XML, Ajax, Hibernate, Spring Framework, Struts, and JSF.
Intertech is a Microsoft Gold Partner, a Microsoft Inner Circle member, a five time winner of the Best Places to Work in Minnesota, a finalist in the Wall Street Journal's Winning Workplaces award, a multi-year winner of the Inc. 500 and the Inc. 5000 awards for company growth, a winner of the Forbes ASAP growth award, and a winner of the Minnesota Fast 50 growth award. Intertech has been in Inc., Forbes, Upsize magazine, the Star Tribune, the Business Journal, the Pioneer Press, the Hudson Star-Observer, Minnesota Business, and Twin Cities Business Monthly.
# # #