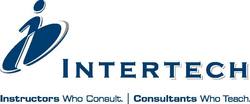 For many years, our thought leaders have presented at industry conferences, written for technical trade magazines, and contributed to online forums. Our central blog gives our 1,000's of customers a single place to learn from our experts
Saint Paul, MN (Vocus) April 7, 2010
Intertech has launched a blog focused on the software development professional. The blog has multiple contributors from Intertech's authoring, training, and consulting teams. General topic areas for the blog include Azure, Cloud Computing, Java, .NET, XML, Ajax, and SQL Server. Previously, Intertech's team posted on separate blog platforms. The blog represents a central place to find all of Intertech's technical experts including consultants from their Azure Consulting practice.
"For many years, our thought leaders have presented at industry conferences, written for technical trade magazines, and contributed to online forums. Our central blog gives our 1,000's of customers a single place to learn from our experts," shared Intertech Partner and Director of Training, Dan McCabe.
On the blog, posted articles on Cloud Computing include 'Getting Started with Windows Azure', 'You Will Live In the Clouds Too!', and 'How Cloud Computing Can Assist your Business.' On .NET, posted articles include 'Really (Really) Useful .NET Development Tools', 'C# dynamic keyword', 'Lazy Object Instantiation with .NET 4.0', and '.NET 4.0 WCF Default Bindings' from Intertech's experts on .NET and C# Training. On Java, articles include 'Spring MVC Command Beans - As Complex As You Need', 'Persisting a Class Across Tables with Hibernate', and 'Nexus OSS hosting - fast and easy.'
In addition to technical postings, the blog also has general career and management postings including '20 Tips to Get a Promotion', 'How to be a Good Customer', and 'How to handle a bad fit with an IT vendor.' Finally, the blog contains book reviews including a review of the upcoming book Azure in Action.
Intertech is a Microsoft Gold Partner, a Microsoft Inner Circle member, a five time winner of the Best Places to Work in Minnesota, a finalist in the Wall Street Journal's Winning Workplaces award, a multi-year winner of the Inc. 500 and the Inc. 5000 awards for company growth, a winner of the Forbes ASAP growth award, and a winner of the Minnesota Fast 50 growth award. Intertech has been in Inc., Forbes, Upsize magazine, the Star Tribune, the Business Journal, the Pioneer Press, the Hudson Star-Observer, Minnesota Business, and Twin Cities Business Monthly.
###