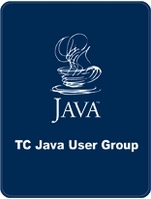 When we founded the Java User Group 12 years ago, we believed then what we believe now -- a strong, engaged Java community is good for everyone.
Saint Paul, MN (Vocus) July 15, 2010
Intertech (http://www.Intertech.com) Celebrates 12th Year of Sponsoring the Twin Cities Java User Group (TCJUG). TCJUG delivers free presentations every month on Java and open source related topics.
Over the past several years, the Intertech sponsored Twin Cities Java User Group has had presentations on a series of Java topics including:
-NoSQL: Cassandra & Hector
-Intro to Google App Engine
-Test-Driven Development (beyond JUnit) with JBehave
-Servlet Container Internals
-Ajax Library Smack down: Prototype vs. jQuery
-Apache Synapse Enterprise Service Bus
-Scala and JEE
-OSGi, Spring-DM, and Java: Components Done Right!
-Mixing Groovy with Java
-Mapping and Beyond: Adding Geospatial Capabilities to Java Applications
-Android - The New Mobile Development Platform For Java Developers
-Building Web Apps with Spring 3.0
-Writing a Secure Web Application
-Rules within an Enterprise and their management with a BRMS, focus on JRules
-Rich Internet Applications with Appcelerator
-Architecture and Agility Are Not Mutually Exclusive
-GridGain 2.0 – Grid Computing Made Simple
-JSF Training
-Comet (HTTP Push) Roundup
-Java at the Bottom of the World: Three Months in Antarctica
-YUI: Getting Started
-Agile - Why should I use it on my project?
-Building DSLs in Static and Dynamic Languages
-What's New in Spring 2.5
-GWT Advanced Component Design
-Monitoring Software Quality with Continuous Integration
-Advanced Selenium
-Java Business Integration (JBI) specification
-Intersperse for J2EE Application Management
-Exploring the Java Persistence API - JPA
-Real World Grails
-Usage of Patterns, RUP - J2EE Design, and RUP Implementation (Build)
-Google Web Toolkit
-Large Enterprise Application Integration in Java, a Case Study
-Agile Database Techniques
-Java and AJAX
-Quick and Dirty Functional Testing with Selenium
-Introduction to Apache MyFaces
-EclipseME
-Service Oriented Architecture - Patterns and Best Practices
-Using Code Metrics for Targeted Code Refactoring
-Developing Applications for Single Sign On
Intertech Principal and President of the Java User Group, Jeff Jensen, stated, "When we founded the Java User Group 12 years ago, we believed then what we believe now -- a strong, engaged Java community is good for everyone."
Intertech delivers a full line-up of Java, XML, open source, and Agile Training. Intertech also offers .NET training including advanced Microsoft technologies like ASP.NET MVC Training.
Intertech is a Microsoft Gold Partner, a Microsoft Inner Circle member, a five time winner of the Best Places to Work in Minnesota, a finalist in the Wall Street Journal's Winning Workplaces award, a multi-year winner of the Inc. 500 and the Inc. 5000 awards for company growth, a winner of the Forbes ASAP growth award, and a winner of the Minnesota Fast 50 growth award. Intertech has been in Inc., Forbes, Upsize magazine, the Star Tribune, the Business Journal, the Pioneer Press, the Hudson Star-Observer, Minnesota Business, and Twin Cities Business Monthly.
###