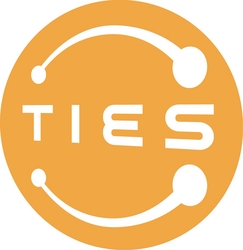 Using Silverlight allowed us to quickly provide our clients with a rich user experience in a very short period of time. Functionality included the ability to manage the teacher, classroom, and course relationships using drag-and-drop capabilities
St. Paul, MN (Vocus) April 14, 2010
TIES (http://www.ties.k12.mn.us) announced it has released a Classroom Scheduling product, built with Microsoft Silverlight to provide customers a rich, interactive, integrated solution for classroom management. The application was developed with Intertech (http://www.Intertech.com).
"Using Silverlight allowed us to quickly provide our clients with a rich user experience in a very short period of time. Functionality included the ability to manage the teacher, classroom, and course relationships using drag-and-drop capabilities," stated Chad Caswell, TIES Senior Manager of Enterprise Architecture.
"TIES simultaneous release of the Classroom Scheduling product helps enable developers to take advantage of the latest features in Silverlight 4," said Brian Goldfarb, director of the developer platform group at Microsoft Corp. "Microsoft is excited about the opportunity this creates for our mutual customers to unleash their creativity using the features of the Classroom Scheduling product and Silverlight."
The Silverlight-based classroom scheduling application built by TIES with consulting firm and Microsoft Gold Partner Intertech allows rich color coding for viewing and controlling room availability, connects and integrates with the existing Web site, and delivers robust change auditing without frequent server access.
"We were honored to work with TIES to rapidly create a very interactive, integrated Silverlight-based application," said Dan Hokeness, Relationship Manager of Intertech. "By working with Microsoft, we feel confident the TIES solution provides users of the classroom management system with enhanced functionality and significant value."
About TIES
Created in 1967 by innovative Minnesota school districts, TIES develops cutting-edge software to meet the unique needs of school districts. TIES software has been honored with a Humphrey Innovation Award for innovation and collaboration, a Minnesota High Tech Association Award for superior technology advancement and leadership, and was recently named a finalist for a CODiE award for innovation in education technology.
About Intertech
Intertech is a five time winner of the Best Places to Work in Minnesota, a finalist in the Wall Street Journal's Winning Workplaces award, a multi-year winner of the Inc. 500 and the Inc. 5000 awards for company growth, a winner of the Forbes ASAP growth award, and a winner of the Minnesota Fast 50 growth award. Intertech has been in Inc., Forbes, Upsize magazine, the Star Tribune, the Business Journal, the Pioneer Press, the Hudson Star-Observer, Minnesota Business, and Twin Cities Business Monthly. In its service offerings, Intertech delivers WPF Consulting and offers courses on subjects like Silverlight Training.
###