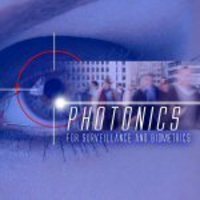 We have hit the ball out of the park with our speaker line up. This conference is the place to be for anyone who's anyone in the world of photonics, surveillance, security and biometrics
Portland, ME (PRWEB) January 21, 2009
IntertechPira, a global provider of high value content services to users and producers of packaging, performance materials, chemicals and organic based technologies, announced the 2009 Photonics in Security and Biometrics conference. The inaugural conference will focus on current world issues that are driving and promoting the growth of the surveillance and biometrics sectors and how industries are turning technology into practice. Photonics in Surveillance and Biometrics will take place March 9 - 10, 2009 in Washington, DC at the Washington Marriott.
With over 19 presentations by industry experts and leaders, the 2009 Photonics in Security and Biometrics conference is a unique opportunity to learn about the in-depth issues of homeland security, privacy, new technology and its applications. "We have hit the ball out of the park with our speaker line up. This conference is the place to be for anyone who's anyone in the world of photonics, surveillance, security and biometrics," says Valerie King, Conference Producer, IntertechPira. A panel discussion is also scheduled to bring together many members of the industry to discuss the idea of personal privacy in light of the newest technological innovations.
Featured speakers include the Department of Homeland Security, the FBI, the Harvard School of Engineering and Applied Sciences, and the International Biometric Group. The event is chaired by Al Miller, Subject Matter Expert for the US Office of the Secretary of Defense and Mark McGovern, the former Chief Technologist for Information Assurance, Integrated Systems & Solutions Engineering at Lockheed Martin.
Conference Registration
Learn more by visiting http://www.securityphotonics.com online or call Michael Robert at +1 207 781 9631 or email Michael.robert@pira-international.com
Accommodations
Speakers and delegates are responsible for booking their own travel and accommodations. A limited number of rooms have been reserved at the Washington Marriott Hotel at a special rate. Visit the website for more information and check out the hotel online.
About IntertechPira
IntertechPira provides events, training, online information and publications across a wide range of niche commodities and disruptive technologies affecting industry. Our 100% independent products are provided globally 24/7 and delivered by teams of independent experts at sites in Portland, Maine, US and London, UK through 20 specialized industrial platforms. Our core competencies are information on: research and product development; globalization and new markets; production methods; regulatory and compliance.
###