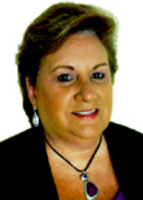 IT Outsourcing Success Story: Interval International
San Francisco, CA (Vocus) July 14, 2010
Freeborders, Inc., a global provider of consulting, technology and outsourcing solutions to the financial services and technology based industry, will host a Webinar on best practices for IT outsourcing and offshore models with special guest Marie A. Lee, CIO at Interval International, a leading global provider of membership and leisure services to the vacation industry.
Who:
Marie A. Lee, Chief Information Officer, Interval International
Jim Reesing, Executive Vice President, Global Accounts & Operations, Freeborders
What:
Ms. Lee will share how Interval's IT organization discovered the value of China as an outsourcing destination and helped to increase the organization's agility, reliability, and scalability. She will share lessons learned on her journey to build an offshore model that now accommodates Interval's growth spurts.
When:
Tuesday, July 20, 2010, 12:00pm -1:00 pm EDT
Where:
Register at http://freeborders.com/Webinar-Jul-13-Registration.html
The attendance of the Webinar is free of charge.
Why:
Internet eCommerce businesses have enormous pressure to build IT organizations that are flexible and can accommodate rapid growth. This webinar discusses how a leader in the vacation exchange industry is using an offshore model to accommodate and foster growth.
"IT Outsourcing Success Story: Interval International" is part of Freeborders' seminar series on China's ITO landscape that brings together industry experts to share market insights and best practices.
About Freeborders
Founded in 1999, Freeborders helps financial services, Internet services and retailing companies solve the most complex business challenges. The company provides global consulting, technology and outsourcing services through an integrated China to US delivery model. Freeborders enables clients to cost-effectively adapt their business infrastructure to market opportunities and changes, offering deep domain expertise, innovative thinking and strategic execution. Headquartered in San Francisco, the company has offices in London, Hong Kong, Shenzhen, and WuXi. To learn more, visit http://www.freeborders.com.
© 2010 Freeborders, Inc. All rights reserved
###