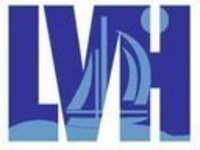 People have preconceived notions about a drug and alcohol intervention, many of which are inaccurate, and those notions could be preventing an intervention from occurring
Little Rock Air Force Base, AR (PRWEB) October 20, 2010
Lakeview Health Systems, an award-winning drug and alcohol treatment center, is collaborating with Baptist Health Medical Center to present information about substance abuse interventions and the common misconceptions people have about them.
"Intervention: Myths and Realities" is for medical professionals of all types, as there are a number of physicians that may have contact with an individual, spot a problem, and want to intervene in some fashion. The seminar will take place on October 21, 2010 in Little Rock, Ar.
"People have preconceived notions about a drug and alcohol intervention, many of which are inaccurate, and those notions could be preventing an intervention from occurring," says Dr. Michael Provines, Chief Operating Officer for Lakeview Health and the presenter of the seminar. "Many of the misconceptions come from watching programs about substance abuse on T.V.," adds the doctor.
One of the biggest myths people believe about an intervention is that they eventually turn into a giant argument, replete with screaming and yelling. In reality, although they may be emotional, they are generally calm affairs.
According to Dr. Provines, "The power of seeing your friends and family together, expressing their love for you in the hopes you'll get better, it's actually quite sobering."
Another myth is that you must use a professional interventionist to stage an intervention. While helpful, it is not necessary for an effective intervention. Dr. Provines recommends that in lieu of using a professional interventionist, a family should elect a leader and spend a lot of time planning and preparing.
One of the main goals of the seminar is to give doctors and therapists information to improve patient willingness to enter a treatment center. This includes handling objections: how to prepare for the person of concern's protests to entering treatment, and some examples of how to respond.
Dr. Provines was a lead contributor to the Intervention Guide, a free downloadable book released last month that offers instructions, tips, and tools for conducting an intervention. The guide is available through Recovery Connection, the internet's leading resource for addiction- and recovery-related information. In a short time, over a thousand people have downloaded the guide in an effort to help a friend or family
member in need.
While the presentation is only open to registered medical professionals, the materials, such as the PowerPoint presentation and the Intervention Guide, are available for anyone to review.
Currently, Lakeview Health and Dr. Provines are developing a similar presentation, geared toward the layperson, and plan to hold it online so that anyone may attend.
About Lakeview Health Systems
Lakeview Health Systems is a licensed and accredited drug and alcohol treatment center in Jacksonville, FL. They offer men and women from all over the country a 6-week program, which includes a medical detox, inpatient rehab, a family program, and dual diagnosis care. They specialize in providing highly personalized and comprehensive care using a multidisciplinary approach, incorporating medical, psychiatric, psychosocial, and clinical treatments. For help with a drug or alcohol problem, call their free Addiction Helpline at 888-749-7875.
Presentation Links:
Intervention Guide
Dr. Provines's PowerPoint presentation: http://goo.gl/2o1l
###