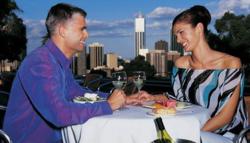 How can I expect an applicant to be truthful when I got my own job by telling a lie or two.
Chicago, IL (PRWEB) June 09, 2013
The new More Than a Gut Feeling training video proves that interviewing people for a job is like going on a series of dates. Both interviewer and interviewee want the other to like them, it's almost impossible to find someone appropriate and you never know how it's going to work out. The Carlton's Training interview training video More Than a Gut Feeling has a new version that helps managers select the right person the first time around.
Who knew that the proper way to find the right person is to remove emotion completely from the equation? This training video for interview coaching establishes some firm rules to discovering the proper person for any position with any organization. The strategy is to base the decision for employee hiring on facts, and information about their history of behavior over the initial gut feeling that may be held for the employee.
Carlton's Training has conducted research that finds that the hardest obstacle for managers to overcome is themselves. Most people in a position of power have gotten to that place by their instincts and thus hold their opinion and ability to size up people quickly as one of their greatest attributes. However, more often than not it is not the fault of the manager as to why their instincts fail them. The person they are interviewing is not being truthful. "How can I expect an applicant to be truthful when I got my own job by telling a lie or two," says Roy Gambles a former manager of a national restaurant chain.
The best way around this is by conducting interview training so managers learn to ask questions that give them specific examples of the employee's former experiences and how they handled them. This area of story telling puts the applicant at ease and allows the interviewer to ask questions during and afterward that can be very revealing. In this state interviewees become unintentionally more honest.
The More Than a Gut Feeling program enables interviewers to witness behavioral patterns to determine if the applicant is lacking a particular skill. This also allows the interviewer more control of the situation. This training video also covers what questions can and cannot be asked in an interview. There is also a More Than a Gut Feeling Service and Hospitality version training video for that specified environment.
Carlton's Training Solutions manages some of the largest Fortune 500 companies' training and development. They apply their tactics to subjects such as team building, customer service videos, change management, management training, sexual harassment training, substance abuse, trainer for trainers, workplace violence, management training, conflict resolution, performance time management, project management, safety training, sales training, and telephone customer service training.
Carlton's Training Solutions uses the More Than A Gut Feeling training video for interview training to assist their clients in hiring the right people for their organization. They also use well-recognized business professionals and celebrities in their training videos such as Ken Blanchard, Bob Farrell, Morris Massey, John Cleese, Tom Peters, Catherine Crier, Joel Barker, Ben Zander, Stephen Covey, Lou Holtz, and Dewitt Jones. To view previews of More Than A Gut Feeling III or another training video, click here at Carlton's Training.